I talked about Killing Eve randomly on my blog. I binged it during my 2018 summer holidays. I really really liked it. I thought it was great and very compelling.
This is what I wrote in my First Impressions post:
I. Was. Hooked. From. The. First. Scene.
I couldn't take my eyes off the screen. And this means it's absolutely captivating.
It's about an MI6 agent (Sandra Oh) who is trying to track down a brilliant and very elusive assassin (Jodie Comer). Sandra Oh gives her best performance. And Jodie Comer gives me the chills.


First Impressions: Killing Eve & The Bold Type
I recommended it to my friend who, contrary to me, did not like it very much. She thought it was too cartoonish, the mixing of comedy and drama wasn't well balanced and that she couldn't see the meaning of the relationship between Eve and Villanelle. She did say this is not her genre and that she found it difficult to appreciate the comedic moments.
I took her opinions into consideration because I love her and she has got impeccable taste on TV, but to be honest, I do not 100% agree with her.
I love how weird and cartoonish it is. I am super on board with all the comedy moments. Phoebe Waller-Bridge's talent is dealing with incredibly heavy topics and always finding the irony and the funny side in them. *cough* Fleabag *cough*
Villanelle's over-the-top behavior and sociopathic tendencies almost transport you into another universe. Her craziness and obsession with Eve terrify me.
One thing I thought was a little weird and I hope it will be explored in season 2, is Eve and Villanelle's backstory. Especially Villanelle's.
Hopefully, we will delve into it in the following seasons.
Season 2 blew my mind as well. I watched it very quickly, in a couple of days I was done. AND WOW!
WHAT A CLIFFHANGER!
But let's back up a bit: I loved the exploration of Eve's psyche and her total loss of control.
Episode after episode, it got dark. Super dark. And the darker it got, the more we explored the way Eve's mind worked.
If in season 1 I was a bit skeptical of Eve and Villanelle's attraction to each other, season 2 reveals itself to be a masterclass in sexual tension. The tension between the two protagonists was electric and the unpredictability of Villanelle's actions made the show even more enjoyable.
And it's so violent. I don't get squeamish very often, but the brutality of the killings affected me way more than any other I've seen in shows like "Game of Thrones" or "Breaking Bad".
I reckon that what make the show stand out is how bright it is. Eve wears mostly muted and natural tones and Villanelle likes to be a lot bolder, but what matters the most is how well lit every scene is and how radiant the colors are.
Season 3 was supposed to come out on April 26th on BBC America. I had already scheduled this post to go up and I didn't want to mess it all up when the premiere date got move by two weeks. I've already seen the first two episodes and LOVED them! I can't wait to see what's going to happen to Villanelle and Eve.
THIS SHOW!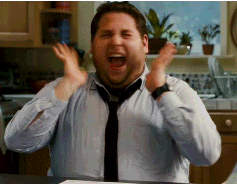 Let me know your thoughts on the show! Why do you think Eve is so attracted to Villanelle and vice-versa?
Tweet at me, find me on Tumblr or send me an email.
xxx
Georgia

Pictures from IMDb.com