Welcome to another blog post where I talk about the absurd amount of television I watched in the past two months!
I've been stuck at home for the past 3 weeks thanks to the COVID-19 (PLEASE DON'T GO OUTSIDE AND WASH YOUR HANDS) and television has been a great source of comfort and distraction.
I've grown so accustomed to the social distancing that I have been shouting to all the characters who closer than 1 meter to STAY AWAY FROM EACH OTHER.
Back in February, I made a list of all the TV shows I watched to either finish or start and… I almost accomplished my goal!
Shrill | finished season 2 in one day! ✅
The Crown (Season 3) | finished it and LOVED it ✅
Killing Eve (Season 2) | finished it and I NEED TO KNOW MORE ✅
Shameless | ❌
Succession | ❌
I didn't start Shameless and Succession but I began 3 other shows. It seems like it's impossible for me to stick to any sort of schedule.
Zoey's Extraordnary Playlist (2020)
Devs (2020)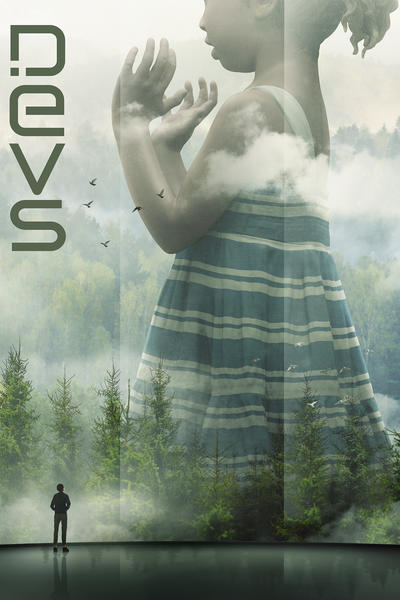 Little Fires Everywhere (2020)
It's typical of me: I have a huge selection of shows to watch but I go for something completely new. I'm enjoying all three and I'm sure I'll talk more about them in the future.
Then one of the best British television shows came back for its third season and it's still hilarious! I'm, of course, talking about Channel 4's "The Windsors"!
It's a parody of the Royal family and I am in love with it. It's so stupid, funny and ridiculous you can't stop watching it! My favourite three things about the show: Prince Philip's letter riddled with profanities, Eugene and Beatrice's accent and all the insults to the disgraced Prince Andrew.
I finished NBC's "Lincoln Rhyme: Hunt for the Bone Collector" and I think this might be the first negative review I've ever written AND PUBLISHED (My draft folder is full of negative reviews I've never uploaded). It's not negative, per se. I'm mostly disappointed.
I rewatched all of "One Day At a Time" for the 4th time (maybe even 5tth or 6th… at this point I've lost count) and I cannot wait to watch the upcoming fourth season!!! (Today, March 24th on Pop TV)
I watched one of the best murder mystery movies I've ever seen: "Knives Out". For some reason I also saw "Pitch Perfect 3" I regretted it immediately.
And last but not least, I picked 4 Stand-up Comedy Specials. Two I ADORED and two I tolerated.
I loved Ronny Chieng's special! It was funny, he told stories and it was very well written! I don't regularly watch "The Daily Show" anymore, but whenever I see his segments I always try to remember to watch them.
I heard Hari Kondabolu on "Lovett Or Leave It" and he was amazing! I loved his humor and the jokes were actually funny and cleverly written.
The same thing cannot be said for Leslie Jone's special. I like her a lot, I liked her on SNL and I wish I had the same energy she has! The special just wasn't funny. Her energy was funny and quite engaging, but I didn't like the writing. Some jokes I found funny but the whole special wasn't very cohesive.
Sadly, the same thing has to be said for Tiffany Haddish's Special. It was a bit more cohesive than Leslie's but the writing was all over the place. I like her a lot! She was great when she hosted SNL! Personally, I like clever jokes and these just weren't.
I am pretty sure this is it! In April I'll probably have more time to start one of those long and dramatic shows like "Shameless" and "Succession".
Here are some of the shows I've recently added to my watchlist. Which one would you recommend?
Shameless
Succession
The West Wing
How To Get Away With Murder
Elite
La Casa del Papel
Insecure
The Magicians
Let me know if you've seen any of all the shows I've mentioned and which one you'd recommend!
Tweet at me, find me on Tumblr or send me an email.
xxx
Georgia

All Photos from IMDb.com