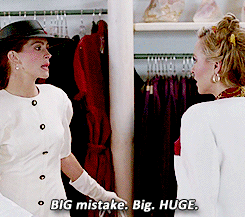 Cancelling these shows upset me. It really did. And even though I always talk shit about Netflix non-renewal practices, a lot of cable networks do it too.
Despite fully knowing that these companies are in the business to make money, it saddens me when high-quality series are sacked.
Case in point…
Mindhunter
Technically, the show wasn't really cancelled. It was shelved, the actors were released of their contract… so it's basically over.
And it's disgraceful. Mindhunter was DEFINITELY one of Netflix's BEST SHOWS: a dark and an deeply upsetting story about two FBI agents who travel around the country interviewing mentally disturbed serial killers and building a profile on them.
It's fucking great and HORRIFYING. It captured my attention and my heart. And it's set in the 70s! With Jonathan Groff! And Holt McCallany! And ANNA TORV!
Apparently David Fincher, the EP, is busy or whatever.
---
Mozart In The Jungle
I wrote not ONE, not TWO but THREE posts about how much I loved the show and, even though season 3 was a bit of a mess, SEASON 4 WAS AMAZING!
It explored the Maestro and Hailey's relationship, her need for independence and her journey to become a prominent female conductor.
IT WAS AMAZING AND SO WEIRD.
When Amazon announced it wouldn't be renewed for a 5th season, my heart broke. It had so much potential and cancelling was a big mistake.
I miss it every day. There isn't a single TV show about musicians and an orchestra and this was incredible. It was such an original concept.
Even watching it back makes me sad, knowing it could have been something even greater.
---
Good Behavior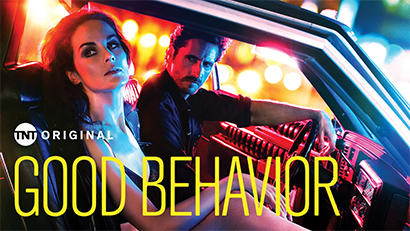 This was a cool show.
Downton Abbey's Michelle Dockery as a drug addict and criminal? And sexy Juan Diego Botto?
SIGN ME UP
And it was so good! Two criminals who fall in love and will either save each other or destroy each other in the process. I loooooooooved it. You couldn't help but root for these horrible people who scam and cheat in the world.
ONE OF THEM WAS A TRAINED HITMAN!
I haven't watched it in a while but I am still angry it was cancelled. Giving it a third and maybe last season would have made the difference.
DAMN YOU TNT AND YOUR STUPID MERGER!!!!
---
Have you seen any of these shows? Do you think they should have cancelled them? Have some of your favourite shows been cancelled?
Tweet at me, find me on Tumblr or send me an email.
xxx
Georgia