This season was crazy. CRAZY!
And yet… I had the time of my life watching it. Every time I tuned in I knew I would be entertained from beginning to end.
And I was.
I was also shocked by the sheer amount of stupid plotlines and WTF moments they managed to write.
Here are my 5 WTF moments in Riverdale season 3!
5. FP Flirting With Hermione (Season 3 Episode 04)
This is weird.
It was weird. It was weird. It was weird. And it was weird.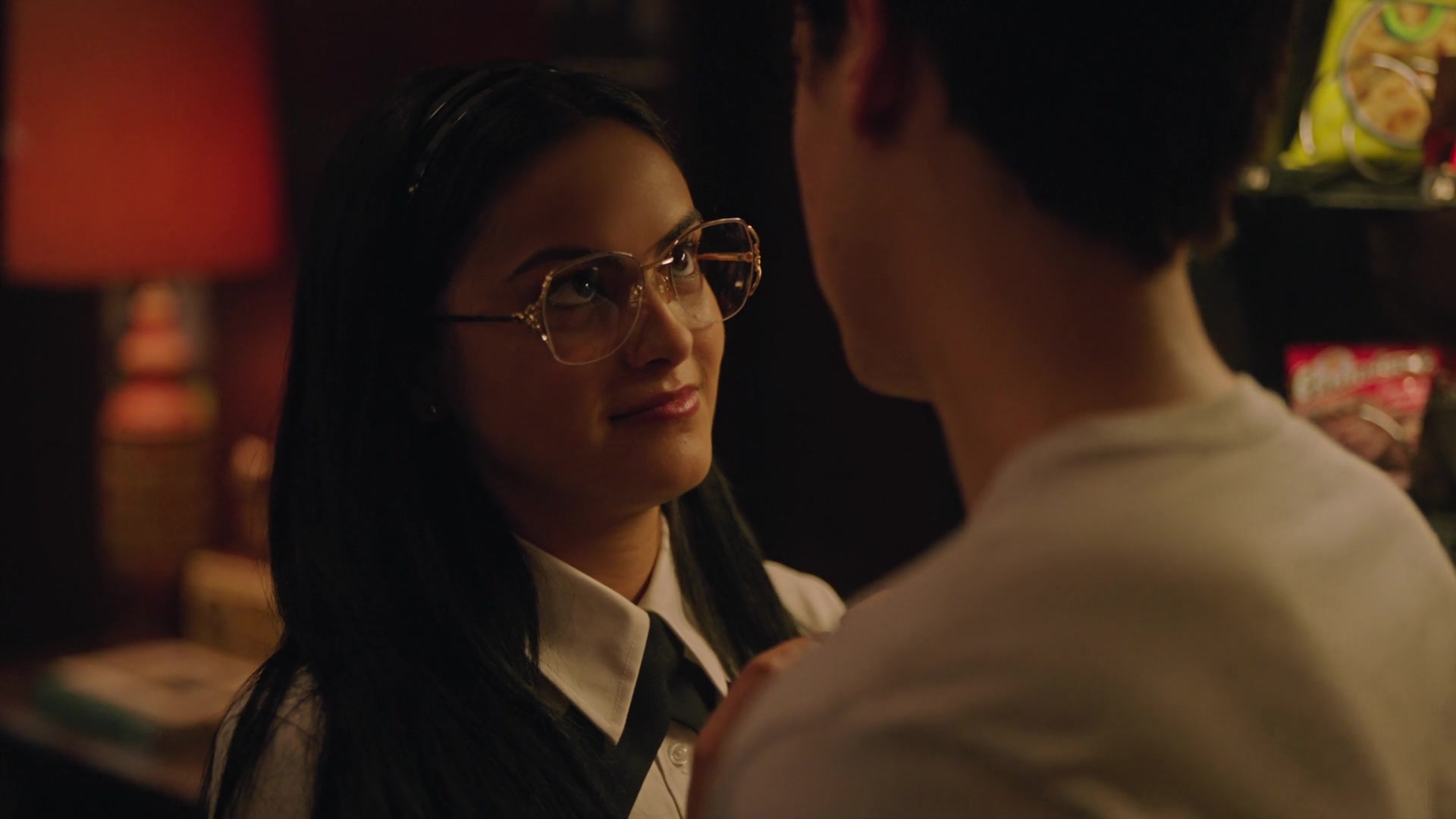 It was super ridiculous seeing Jughead and Veronica flirt. Because as much as you can see that they are FP and Hermione, it's still Jughead and Ronnie.
It threw me off. I was like: "No, no, no, no! What is this?! EW. NO."
Don't know why but it freaked me out.
4. Archie Gets Attacked by a Bear (Season 3 Episode 09)
I LOVED THIS. THIS IS THE BEST THING THAT HAS EVER HAPPENED ON RIVERDALE AND THANK YOU, WRITERS, FOR DOING THIS.
Think about it for a second: Archie is hiding in the woods because he escaped prison after his girlfriend's father framed him for murder and, after a line at the beginning of the episode about keeping a lookout for bears in the area, HE GETS ATTACKED BY A FUCKING BEAR.
I love this. Loved it.
3. Alice Getting Almost Killed by Her Own Daughter (Season 3 Episode 13)
From Archie hilariously getting attacked by a bear, let's go to a dark dark place: Alice Cooper getting drowned by her own daughter.
THAT WAS HORRIBLE. Like, WTF?!
The most chilling part in all of this was Polly's face. THAT WAS TERRIFYING! She looked like a sociopath!
2. Evelyn Calling Edgar "Dad"
Actually, we, the audience, finding out they are really married and she calls him "dad".
EW. EW. EW. EW.
It disgusted me to my core. It was creepy, unnecessary and… EW. I don't know why I chose this given that I don't want to talk about it.
EW.
1. Cheryl talking to Jason's body (Season 3 Episode 22)
Ok, what the fuck was this?!
Why would the writers do this? WHY?! Why would Cheryl bring Jason's CORPSE into the house, lock him into a room and then randomly go talk to him?
Madelaine Petsch said at Comic-Con that she hopes Cheryl will go to therapy. AND I 100% AGREE!
Take this opportunity to show how good therapy can be and that there should not be a stigma against those who reach out for help.
---
I'm not even gonna mention the organ harvesting thing. It's in a whole different blog post and yeah, I yell, scream and curse in that one too. So feel free to check it out!
What was the CRAZIEST moment that happened in this season?
Let me know and I hope you liked it! Thanks for reading!
Tweet at me, find me on Tumblr or send me an email.
xxx
Georgia