Another episode, another review!
This one had me screaming at the screen: JUGEHAD IS ALIVE! WE BEEN KNEW FOR FUCKING AGES!
And even though I know he is still alive, I'm having a blast watching Betty go against the Stonewall Prep. They are all so evil!!!
This storyline is so much better than season 3's and even though it has taken us 14 episodes to get to the flashforward of the s03 finale, I'm here for it.
Betty, Archie and Veronica come back home after having discovered Jughead's body in the woods. In their underwear. And the parents believe every single word of what they tell them.
Because… why not?
Lili's performance stood out as it does in every single episode.
That's it. What more can I say other than I LOVE HER?
I saw people talking on Twitter that nobody showed any sort of emotions for the fact that Jughead is "dead" and I participated in that too. Thinking about it, it made sense.
I know, right?! Something on Riverdale that makes sense?!?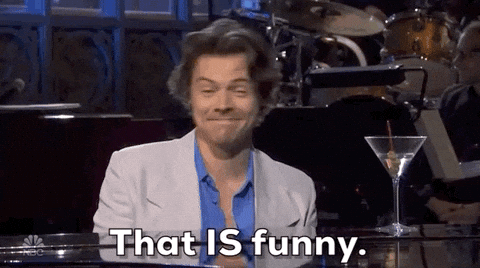 They have to pretend everything is normal as not to arouse any suspicions. But I can't help but think that this is all us viewers trying to come up with an excuse.
So for two glorious moments, I thought it made sense…
I have never been shy in saying I can't stand Archie and his dumb decisions so I'll say this: watching Betty scold him and basically telling him he's a dumbass made my sad. I had a lot of fun watching it.
One strange thing I noticed was Veronica doubting Betty. As a pessimist, I kind of get it but it was sad seeing her doubt her best friend. Nonetheless, the issue was brought up and cleared out in a mature way. WOW, Riverdale! You're surprising me!
Oh and we're forgetting about Charles!!! What kind of FBI agent is he anyway? Doesn't he have a job? Edgar is dead, Evelyn is in prison… who the fuck is he looking for? Penelope?
SHE'S AT THE RUM CLUB! With a Hannibal Lecter mask on!
Now let's talk about the thing I actually care about in this episode: Mary Andrew's new girlfriend!
YES! MORE LGBTQIA PEOPLE ON TV! LET'S GO!
I have three things I want to talk about
They mentioned Chuck Clayton again and had they mentioned Dark Betty, I would have stopped watching Riverdale there and then.
I love how Veronica rolls her Rs and uses her Spanish accent when she says: "Hermosa"
I fucking hate everyone at this stupid prep-school!
I just want to see Betty punching either Brett or Donna. Like a real punch. I condone physical violence IRL but I want to see Betty unleashing the beast.
LET'S GO, BETTY! Now, get Cheryl and Toni involved!
Oh and one more thing:
Where is Polly? Where is Sweet Pea? Like… COME ON!
---
Deep down, I'm still scared Jughead is dead, even though there are so many pictures of Cole set, so they're all unfounded and I need so chill.
I was a little bit bored watching this… Anyone else? Let me know your thoughts on the episode!
---
Tweet at me, find me on Tumblr or send me an email.
xxx
Georgia