As I'm writing this, episode 13 has just come out and I have not watched it yet. Twitter was all over the place last night and, although I know Jughead isn't dead (I mean, how is that possible?), I am still scared for Bughead.
Let me just say that breaking up one of the couples will tank the show: nobody watches it for the plot. Nobody. Everybody watches it for the ships. Let's just face that.
Because the plot is ridiculous and still, I can't wait to find out if it's going to be even more stupid than the one of season 3. We can't forget about the organ harvesting cult and the hypnotizing.
ARCHIE
Archie's fighting scene was awesome.
If you've ever read any of my reviews, you know I don't particularly care about him and this storyline.
But WOW, the fight in this episode was actually cool!
And I've really enjoyed FP's role in Archie's life recently: he has been stepping up for Archie, being there for him like Fred did for Jughead. I appreciate the gesture.
JUGHEAD
I skipped all of Jughead "quests" and
They were ridiculous and NO. Just No.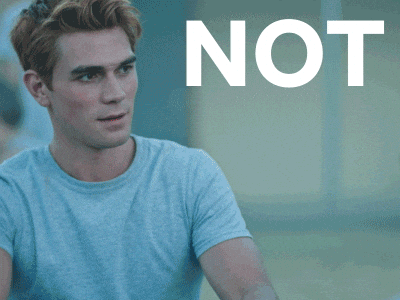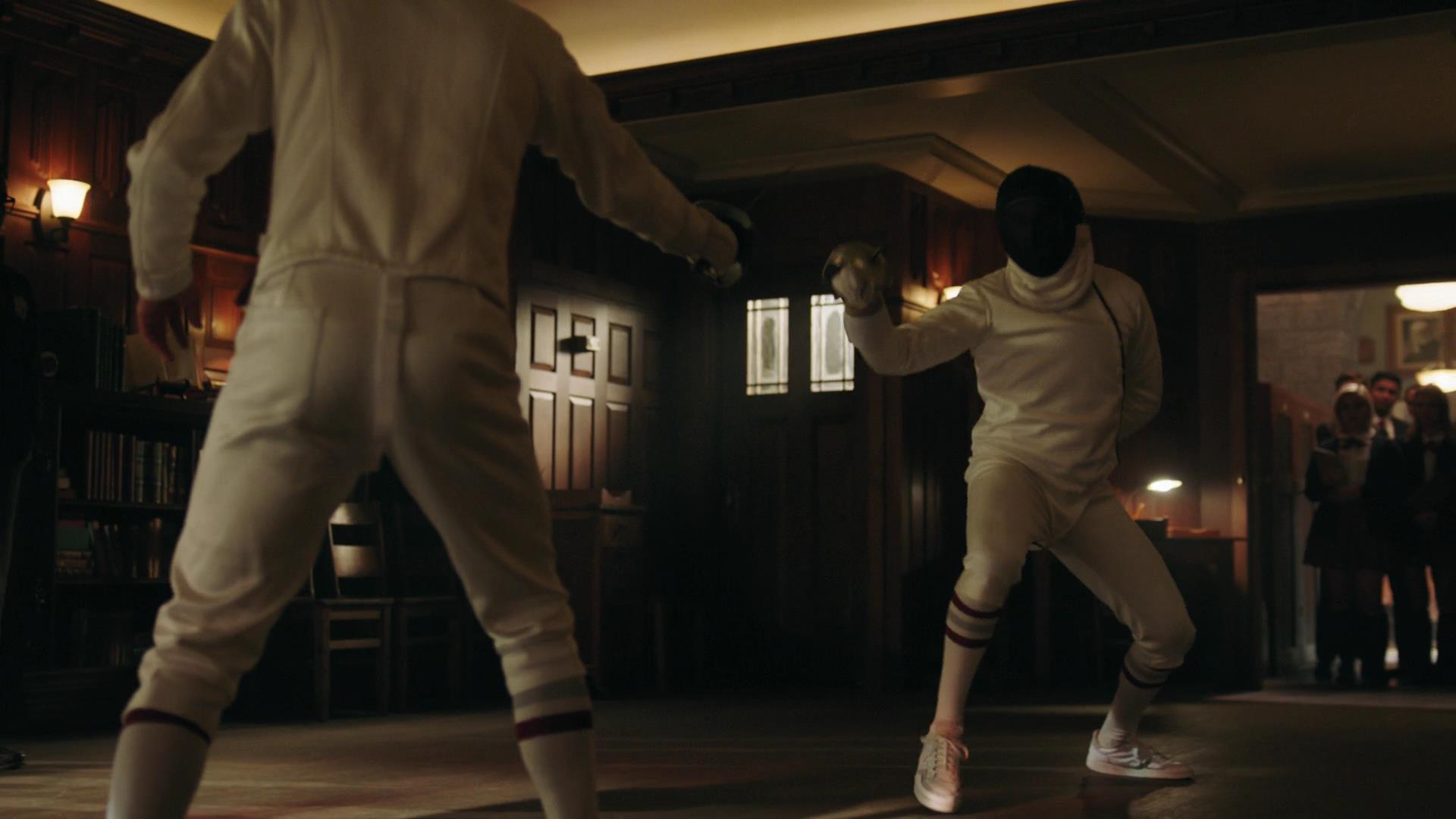 I mean…. COME ON!
BUT AT THE END HED REALISES HOW MUCH OF A PRETENTIOUS DICK HE'S BEEN AN GIVES IT ALL UP!
Only to find out that the true mastermind behind all the shit that's been going at Stonewall Prep is Donna's brain-child!
By the way, the sex tape exists. I know it does and it's come back to bite them in the ass!
BETTY
While Jughead is busy fencing with Brett and doing some other weird prep-school shit, Betty has found a replacing sleuthing partner in Alice and this mother/daughter duo is adorable!
I feel like after the therapy session with Jessica Pearson the councilor, their relationship has changed and evolved.
It was fun seeing the two of them finally be honest with each other, especially Betty. She told her mother about hitting Brett and then about the tape of her and Jughead having sex in the dorms.
That was a hilarious scene.
I loved that Betty never stops investigating and even when all the odds are against her.
VERONICA
Veronica goes to New York City and meets up with Katy Keene (whose pilot I REALLY REALLY LIKED) and it's all fun, glamour and a great introduction for the show.
But I got really pissed off. Long story short, Hermione tells Veronica Daddy is sick. Very sick.
All of a sudden, Veronica changes her name back to Lodge and… all is well? The war with Daddy is over?
I DO NOT BELIEVE FOR A SECOND THAT DADDY IS SICK and *read in John Mulaney's voice* YOU MAY QUOTE ME ON THAT!
CHERYL & TONI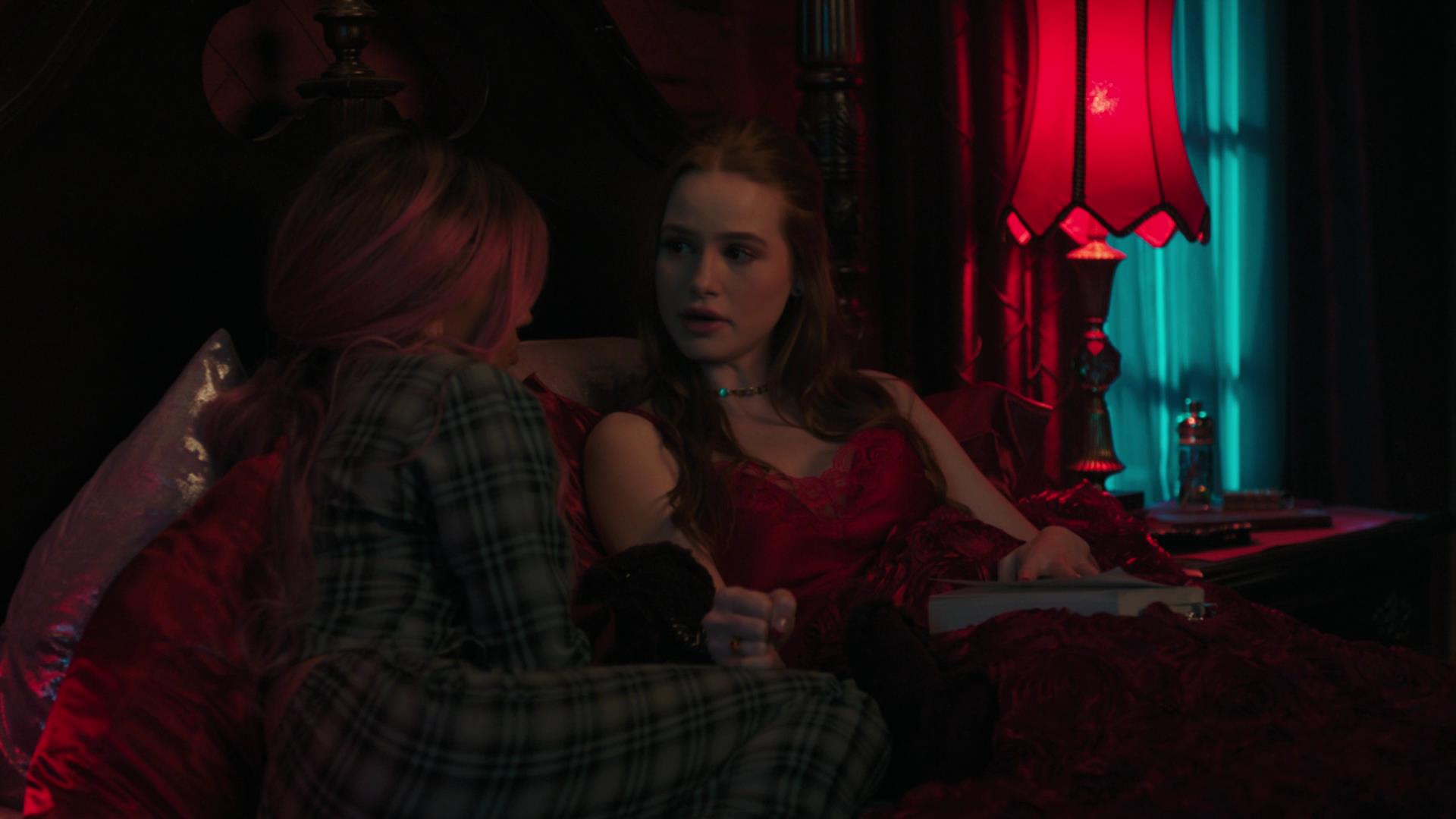 I LOOOOOOOOOOOVED THEIR STORYLINE IN THIS EPISODE!!!
FINALLY!
This was a fantastic storyline that FINALLY gave Toni something to do.
Asshole and sexual predator Nick St.Clair somehow arrives at Cheryl and Veronica's illegal rum… bar? business? and the two girlfriends confess to each other their experiences with sexual predators.
It was a touching moment and a very important one.
I will not talk about Kevin and Fangs weird as fuck tickling porn thing but I will skip ahead to Toni's speech to scare the shit out of that little asshole that is Nick St. Clair.
I loved it. I loved this storyline and I thought it was handled well!
---
Honorable Mentions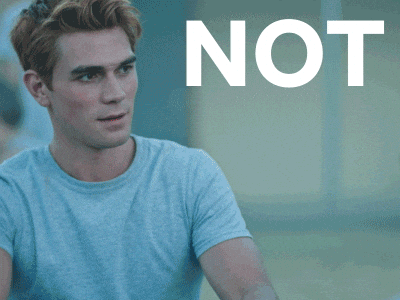 This is my favourite GIF now and I will start using it all the time.
---
So, any thoughts on the episode? I am confused by this and slightly worried about Bughead. I don't know why but I still am!
---
Tweet at me, find me on Tumblr or send me an email.
xxx
Georgia