I have a weird taste in music. I listen to the most random things and thanks to Spotify's 3-months-for-10€ deal, I've been creating some of the most random playlists.
One of which is my "driving songs" and here are 5 I have not been able to get out of my head:
Let's Get Loud by Jennifer Lopez
I went to watch Hustlers and I have discovered a new-found admiration for Jenny from the Block.
This song is AMAZING. It's fun, energetic and a great throwback!
---
Cabaret by Liza Minelli
I have no idea why I love this song so much but WOW I've been listening non-stop for months now!
It's classic, iconic and a delight to dance to.
It's from the 1972 Bob Fosse produced movie "Cabaret" (yes, I have not finished Fosse/Verdon but NEVERMIND) and although I haven't seen it yet, I really want to.
---
Just Got Paid by Sigala, Ella Eyre, Meghan Trainor
I do not remember how I found this song but I love it!!! It's another upbeat song, which is extremely strange for me but it makes me feel better, it puts a smile on my face.
It's just a silly song about spending hard-earn money to Treat Yo Self.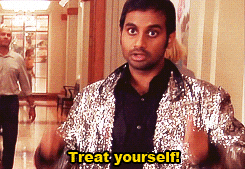 ---
Dinosaurs in Love by Fenn Rosenthal (and Tom Rosenthal)
I have loved Tom Rosenthal's music for so many years now and this song brought me to tears.
This was written by his daughter and it's UNBELIEVABLE. It went viral and I am so so happy for Tom.
---
Fine Line By Harry Styles
I wasn't immediately sold on the album. It's sad to admit it but I really wasn't.
Still, this song is incredible. It's sad and emotional…
I love it. It's a great song I listen to whenever I want to feel nothing and just get lost in the music.
---
Any songs you've been obsessed with and that you'd recommend to me?
Tweet at me, find me on Tumblr or send me an email.
xxx
Georgia