It's the Winter Finale. The Good Place will be back in 2020.
2020.
It seems like a year that should not exist.
Anyhoo, CHIDI AS A CUTE LITTLE BABY WAS ADORABLE!!! With his little sweater, tie, and little shorts!
The episode starts where the previous one left off: Michael is about to wake Chidi up.
I loved that the slow-motion effect of Michael snapping his fingers, Jason spilling his drink, Eleanor's reaction, and Janet making Eleanor's drink out of nowhere carried out throughout the entire episode.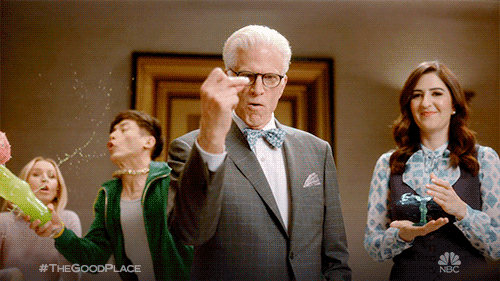 This "Why you should not get a divorce" presentation to save his parents' marriage was super cute and it allows Chidi to realise eve n more his thirst for knowledge and his life mission of looking for The Answer: reading as many books as he can. Philosophy will have the answer.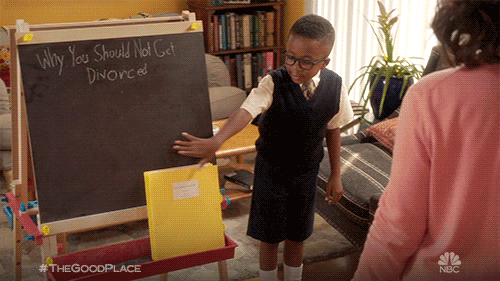 Let's say that the dinner with Chidi's parents and his girlfriend ended badly. She broke up with him. It didn't really matter if she loved Kant and he loved Kant. They just didn't have enough things in common.
We see how his way of life made it VERY difficult for him to have friends. In the afterlife, we get a little background on how he first arrived in the neighborhood and his amazing fridge that chooses his breakfast for him!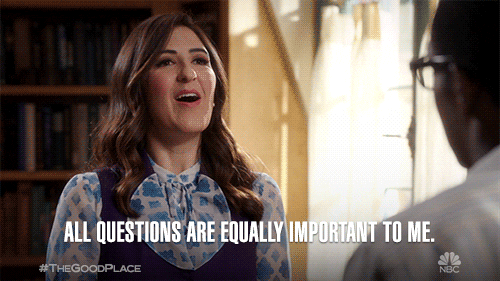 And on top of that, MORE OF JASON AND JANET's WEDDING!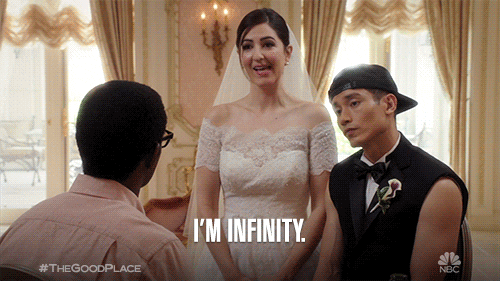 Along with surprisingly insightful advice from Jason! I am shook!
You can look at a problem from every angle and drive yourself crazy, but sometimes, you just gotta huck a Molotov cocktail at a drone and see what happens. […] Where I'm from, most things blow up eventually, so I learned that when something dope comes along, you gotta lock it down. If you're always frozen in fear and taking too long to think about what to do, you'll miss your opportunity and maybe get stuck into the propeller of a swamp boat.

Jason
Even Tahani's honesty resonates with him.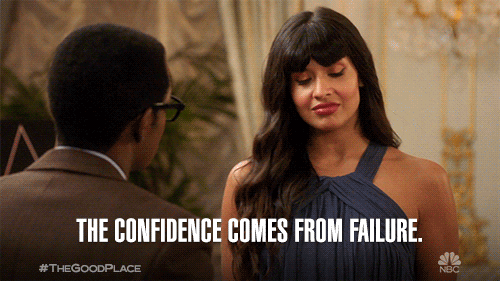 Chidi and Eleanor are adorable and I can't even with them. They are cute even when they fight…
But the ending got to me. He pulled an "Eleanor" and wrote himself a letter. About her. To remember her. And how much he loves her.
I can't-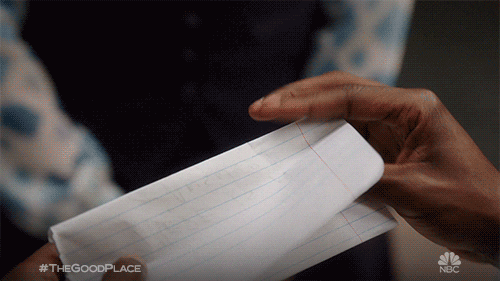 If soul mates do exist, they're not found. They're made. People meet, they get a good feeling, and then they get to work building a relationship.

Michael
THIS.
THIS IS WHY MICHAEL SCHUR I THE KING OF RELATIONSHIPS IN COMEDY SHOWS. AND ALL SHOWS. FOREVER AND FOR ALL ETERNITY.
And suddenly… He is back!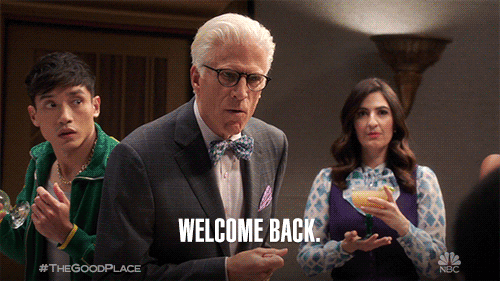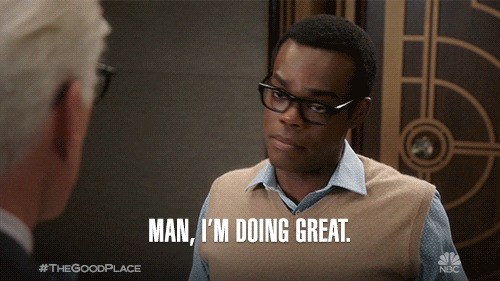 I really can't wait to see what happens next. I am in deep denial. There can't be only 4 episodes left!
---
Honorable Mentions
Tahani's name-drops: Timothy Chalamet
I love that Tahani at one point was everyone's Soul Mate. I mean… why not?
Ehm… HELLO!?!? ROSA DIAZ!
---
Personally, I'm not a go-with-the-flow person and I really struggle with taking advantage of opportunities. What kind of person are you?