I have not been feeling like writing about television in the past couple of weeks and now that I've somewhat regained my inspiration, I'm back talking about The Good Place.
Going at my own funeral is something I've always wondered about: what would that be like? Would I hate the way it was done? Would people come?
And this is exactly what Eleanor, Tahani, Jason, and Janet do in this episode. They host a funeral for themselves and express how much they love each other.
Despite its apparent dark tone, it's a heart-warming episode.
---
The experiment is over and Michael knows exactly what Eleanor needs: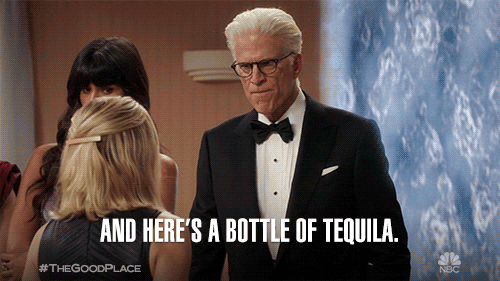 All the Janet-babies are gone and the tree humans and Janet are left alone in the neighborhood while Michael facing the Judge and Shawn. Oh and the super optimistic and annoying people of The Actual Good Place are here. So. Annoying.
I'm all for positivity and encouragement but that's too much.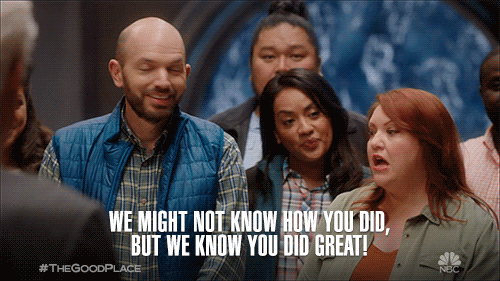 Tahani's funeral is, of course, on a jet and that's super on-brand for her. Eleanor's words on her were SO NICE! It was so heart-warming to see her saying such wonderful things about her.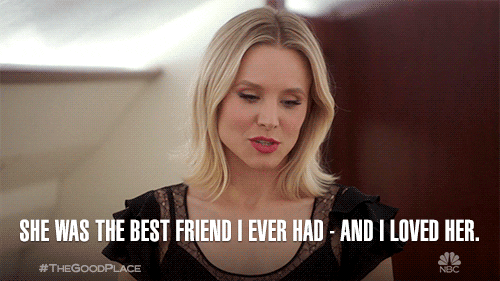 I love how the Judge is so into American Television. And even Shawn is a fan of Zendaya.
But the important thing is: the numbers are in. And everybody has improved. Except for Brent.
Back in the neighborhood, we find out Jason was born in a public pool and we find out that his mother died when he was little because of cancer.
I ALMOST FORGOT! THEY BASICALLY DO WEEKEND AT BARNEY'S WITH CHIDI!
Michela's metaphor with the cast of Friends was amazing and I agree. Phoebe belongs to The Good Place.
People improve when they get external love and support.

Michael
Michael's optimism and his belief that humans can improve and get better is amazing. I really wish I had the same joyful look on life but as a pessimist and as someone whose first instinct is to believe that people will always act their worst, it's hard to be on board with all of this.
The Squad's tribute to Eleanor was just as sweet as the others and of course, Jason's song was THE worst.
But the Judge has ruled! And…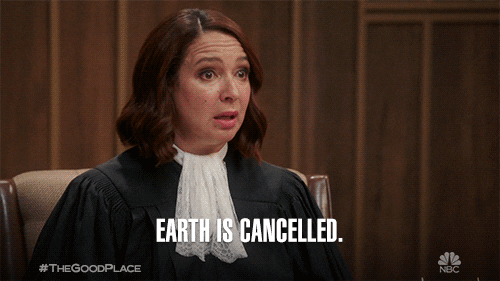 The Judge has decided to start humanity again! To reboot it! Earth has become too complicated for the point system to work.
She's about to press a button and erase everything and everyone… until JANET STEALS THE BUTTON!
And Bad-Janet shows up! SHE READ MICHAEL'S MANIFESTO! AND SHE'S ON THE SOUL SQUAD's SIDE!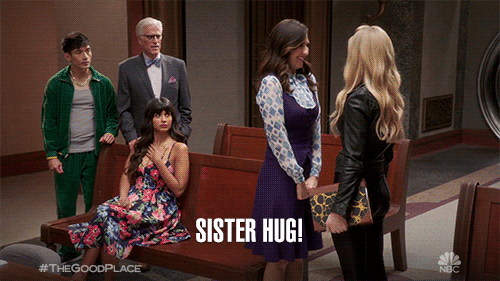 and a bunch of Janets shows up! All of them read the manifesto and they're in a group text! CUTE!
The Judge is going to search all the Janets' void and get the button back! So the Squad has very little time to find a solution to save humanity.
And the only person that can help them is Chidi.
They're gonna have to wake him up.
---
Honorable Mentions
Tahani's name-drops: Moby
I am in love with Tahani's daisy dress.
---
Are you a positive and a glass-half-fool kind of person or are you more like me, always a pessimist?