I get obsessed over stuff very easily. Whenever I love something, I go hard at it.
That is why I've decided to make a series of posts over the course of the next months about the stuff I'm obsessing over! Starting off now!
John Bercow
This is the best thing that has come out of the political tragedy called Brexit.
He has been Speaker of the House of Commons since 2009 and although I don't have much sympathy for Conservative politicians he is the fucking best.
His "ODDDDDDDDDDDDDDAHHHHH!!!" has become legendary and listening to him scold his fellow members of Parliament has been the highlight of my summer.
---
Four Weddings and a Funeral
I am in love with this show. It's cheesy, romantic, stupid, heart-breaking, funny and I love it.
I've had the time of my life watching all 10 episodes and I know it's going to be a tv show I will watch again multiple times!
You can read a more in-depth review here!
---
I have talked about this not-so-small start up company founded by former members of the Obama Administration: Former Chief Speech Writer Jon Favreau, Former Speechwriter and Tv show creator Jon Lovett and Former National Security Spokesperson Tommy Vietor!
Every Monday and Thursday (with Dan Pfeiffer), they record "Pod Save America", one (if not THE) most popular podcast that is , as they say: "a non-bullshit conversation about politics".
I've been listening to them almost since the beginning and I'm obsessed. I've learnt so much about american politics and they have such an entertaining way to make the content easy and accessible for everyone.
While the first one I have ever listened to was Pod Save America, my love is "Lovett Or Leave It", hosted by Jon Lovett. It's so much fun, the pannels are great, OK Stop is my favourite segment ever and the Rant Wheel is a must.
But I've been espanding my horizon and listening to other podcast by Crooked Media, such as "Pod Save The World" with Tommy Vietor and Ben Rhodes and "Keep It" with Ira Madison III, Louis Virtel and up until recently, Kara Brown.
No matter how interesting the political conversation is, what I look forward to the most are the ads: from Lovett's dog Pundit barking during Game of Thrones, talking about underwear to gift to your parents to Lovett airing his grievances in the Cash App ad and huge amounts of laughing.
---
Harry Styles
I got from a podcast about serious conversations about American politics to a former member of One Direction.
DISCLAIMER: I often forget Harry Styles has ever been a part of a boy band. I have either blocked that part, or I just like his album so much I don't want to remember the shitty music he used to do before.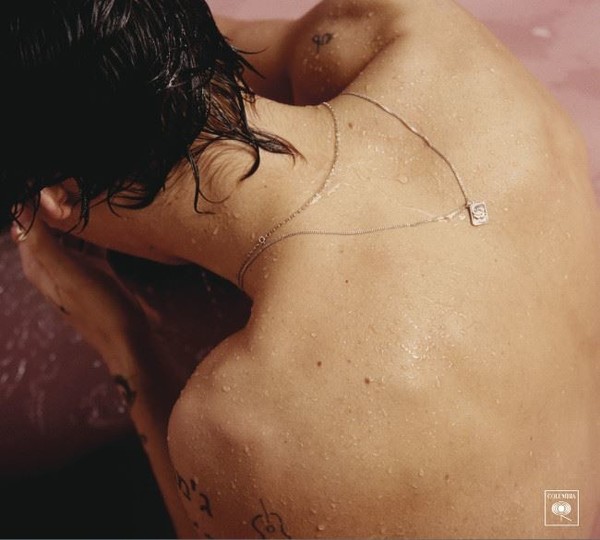 I've been obsessed with his album for the longest time and I cannot wait for his next one to drop. Apparently, it will come out in the near future. When that actually is, we don't know.
But aside from Woman, I have listened to his songs so many times. It's a great album. It's really good.
---
Being a Social Media Co-Director Communications Co-Director
"Social Media Co-Director" is a made up title I've literally just created for myself. I was going to go for "Manager" but I make most of the decisions so I'm a director.
Should I got for specialist? Or should I got very offical and say: "Social Media Communications Co-Director"? This sounds great! I'm just workshopping my ideas on here.
The point is, I've been managing a Facebook and Instagram page for an association I volunteer at, and I've create a website! I've started learning about graphic design, making posters for the events and learning how to get people to come to our events.
I've been doing some of the things I've just mentioned for the past 4 years but in the past months, I've stepped up my game! Like, a lot! And I've been obsessing over it, trying to make it as good as I can.
It's been overwhelming but really really satisfying! The only thing that's missing is any sort of salary!
---
Do you have anything you're been obsessed with recently? Let me know! Maybe I'll discover my next one!