I am not a huge fan of movies. A fun premise for a blog post titled: "2019 Movies I'd Like to See".
It's true. I enjoy a good movie, even a stupid one but according to my records, I have seen 12 new movies, some of them even at the cinema!
Although I might not be the go-to person for movies, I have a couple of new releases I'm so incredibly excited about.
I need recommendations so please let me know two movies you've seen and loved this year!
Let's find out what's on my list!
---
IT Chapter 2
Bill Hader.
That's the main reason I wanted to see this movie at the cinema, even though I didn't end up going.
I've heard critics praise his performance in his film and, since my love for Bill has only grown more and more intense in the past years, I felt like it was my duty as a loyal fan to go and see it.
Because, guess what, Horror? Not my genre! I get jumpy and I gasp so… No. Jordan Peele's Get Out terrified me and I knew that if I was ever to watch this in theatres, I would be watching through my fingers.
That being said, I can't wait for the DVD to come out and I know I'll watch it: with the volume almost turned off, but I'll watch it.
---
Hustlers
Another celebrity-induced ingfilm: Lili Reinhart.
I like her. I think she has become a good actress: she pulls off all that crap they make her say on Riverdale (check out my weekly reviews because I have a lot of fun with them…), so I have full confidence in her.
And Jennifer Lopez looks amazing in it. But on top of that, it's a movie that empowers women, even if the women in the story are criminals.
Here in Italy, it comes out on November 7th and you know I'll be there!
---
Downton Abbey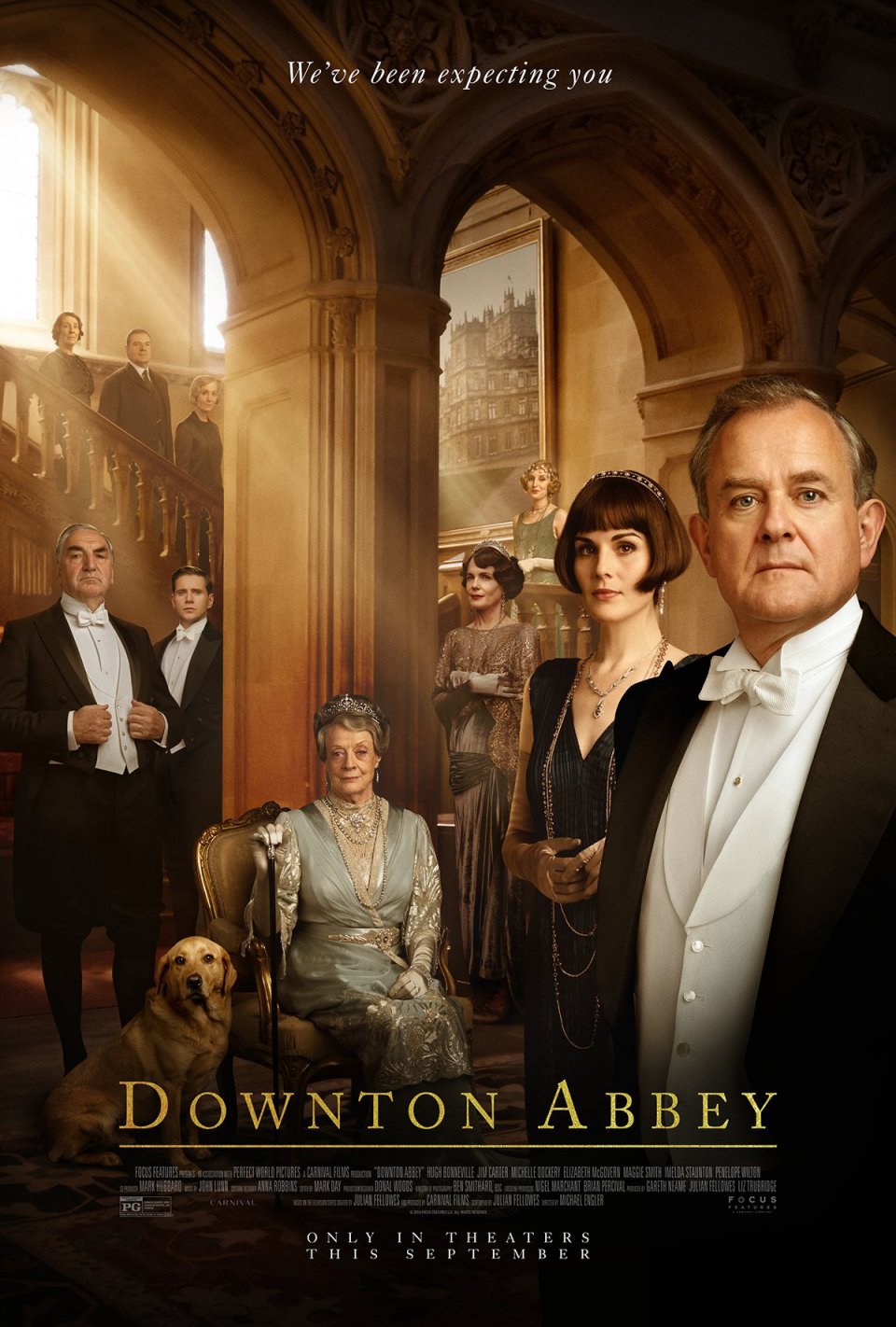 As a fan of Downton Abbey, I've been waiting for this since the second it was announced.
Following the lives of these amazing characters has been a joy and I am truly looking forward to seeing how their lives turned out.
And if they don't show it in its original language, I won't watch it. I will not go to the cinema and watched it dubbed.
I will not do it.
Not now not ever.
---
Frozen 2
It's a kid's movie. I know. But I really enjoyed Frozen when it came out and I really want to see what happens next.
Again, hopefully, they'll show it in English or I'll be forced to wait until the DVD comes out.
---
Any recommendations for me? And which movies have you particularly enjoyed this year?
Tweet at me, find me on Tumblr or send me an email.
xxx
Georgia