OK. WHAT WAS THIS?!
This was one of the most ridiculous episodes I've ever seen. It was ridiculous thing, after ridiculous thing. It made ZERO fucking sense and I WAS THERE FOR IT!
The writers were like: "WE'RE BACK ON OUR BULLSHIT!". They had just had a wonderful first episode and now… UNLEASHED!
Remember! I am reviewed all episodes of season 4 and I'll be posting them a week after they've aired so that everyone has time to get to it. AND I'll be keeping count on all the shirtless Archie scenes, because this is getting ridiculous.
---
The Sex Montage
THE SEX MONTAGES ARE BACK. NO. NO. NO.
Why would Jughead and Betty be making out in front of Veronica and Archie?! And they start having sex? Am I really the only one who finds it weird?
Mr. Honey
Honestly, I firmly believe that the only reason they called the new Principal "Honey" is for the beehive scene at the end.
THAT IS THE ONLY REASON.
And I HATE HIM. AND EVERYTHING THAT CAME OUT OF HIS ARRIVAL AT RIVERDALE HIGH.
TONI
She did not say a fucking word in the entire episode. Nothing. Zero.
ZERO!
And having her "steal" a candy from the Principal's desk after Cheryl storms out was pathetic. Have her knock off his pencilholder! Or pick up a bunch of pens and let them fall on the ground, never breaking eye contact.
That would have been so much fun.
Reggie Mantle
We been knew about Reggie's father hitting him since last season and appreciated they talked about it and gave a sort of explanation about Reggie's character and personality.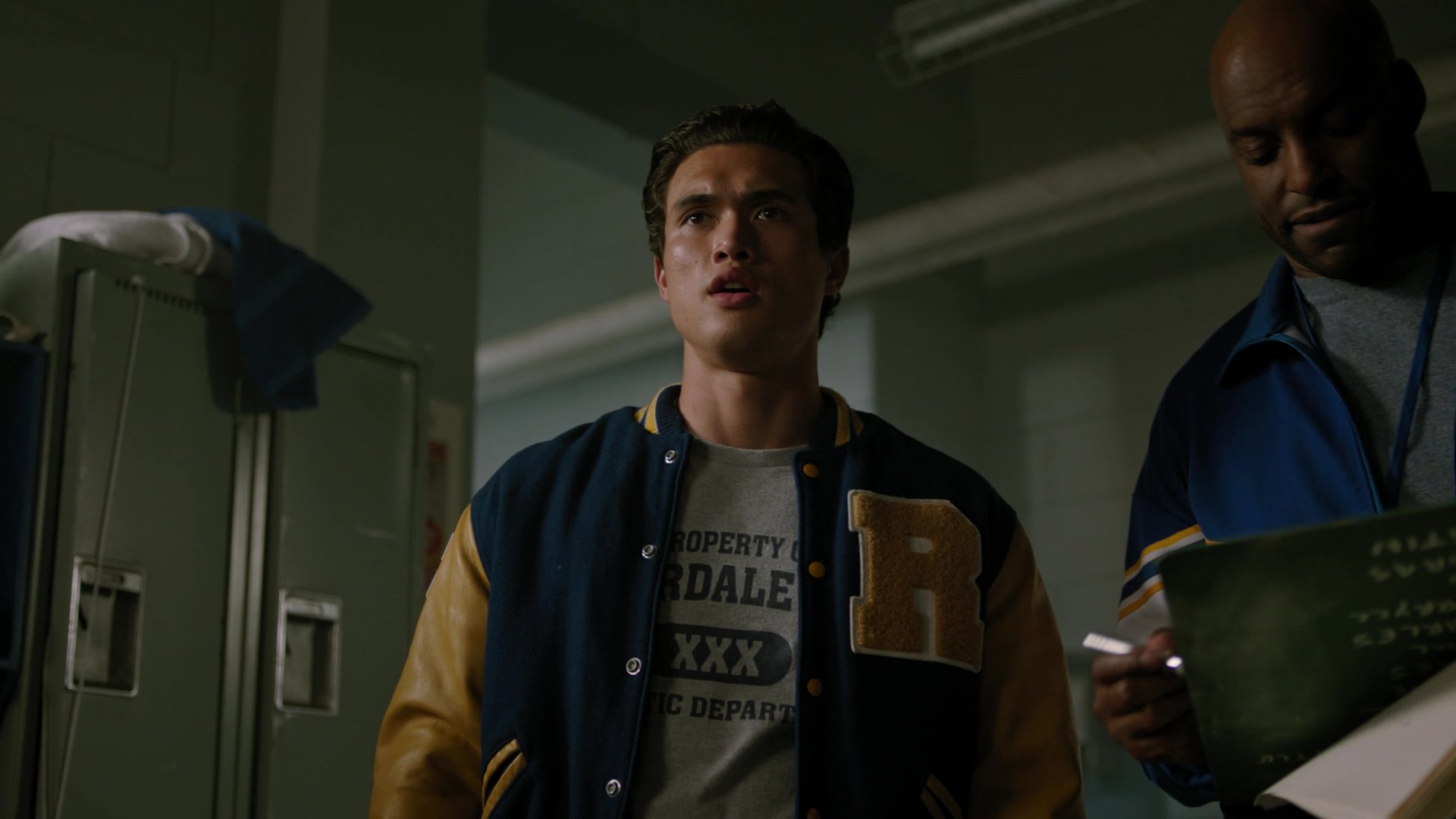 He has obvioulsy never had any positive role model and it's no surprise he acts like a jackass most of the time. Usually bullies are people who feel insecure about themselves or people who get bullied by others.
Although I thought it was nice they addressed it, all it took was a short talk with Archie and one single episode?
PLEASE!
Instead of focusing on ridiculous storylines, they could have stretched it for at least two and talk about it more in depth.
Veronica Gomez?
Aside from the highly innappropriate musical number that we've sadly all grown accostumed to, Veronica was a badass in this episode! Last season she was basically a puppet moved by her parents but I feel like this could be HER season.
I loved her speech about standing up for herself and being on her own side, instead of her parent's.
Betty and Jughead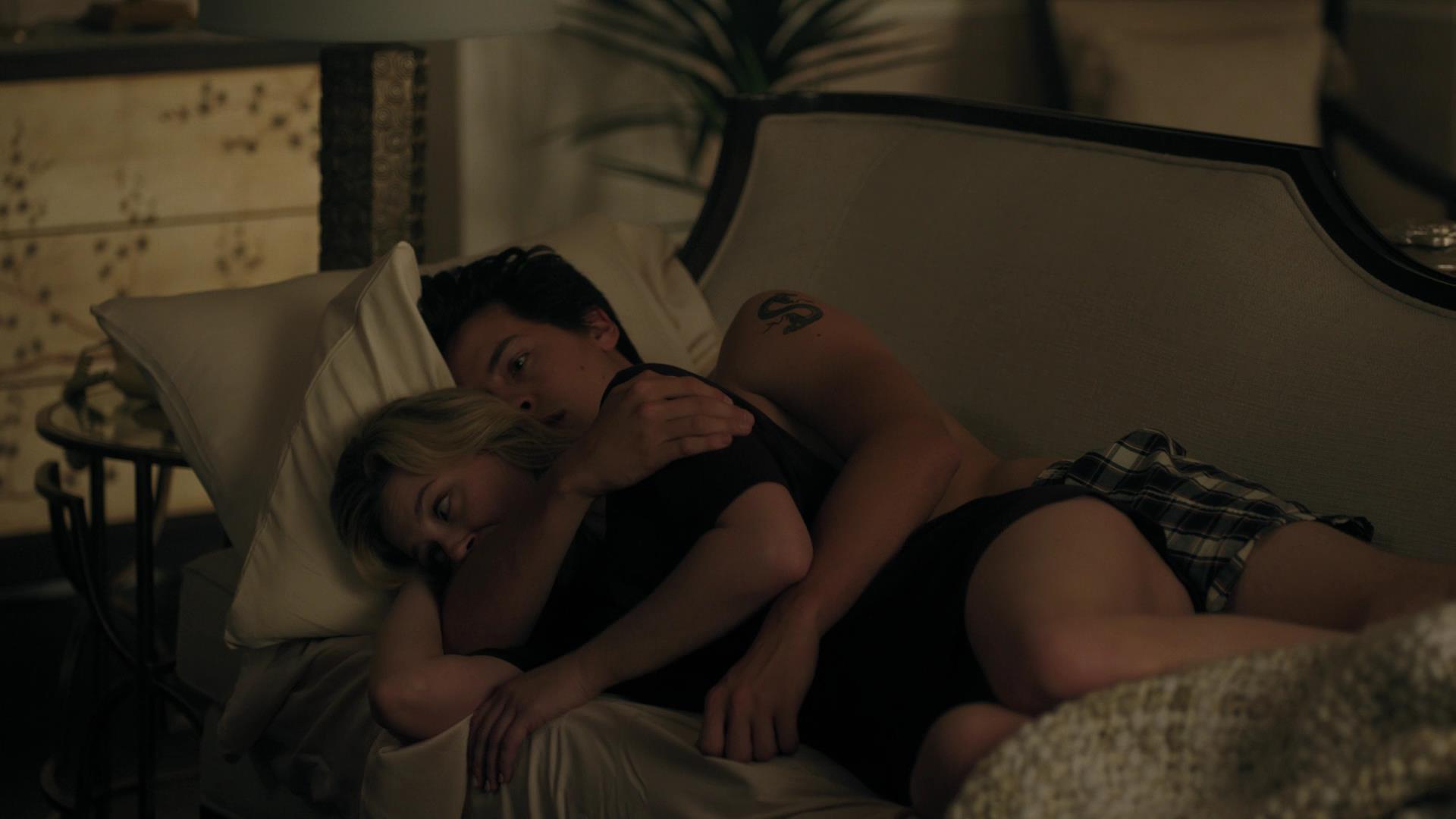 It was so nice to see him finally getting really out of the South Side. The Serpents haven't been mentioned yet (abdicate and give the crown to Toni NOW) and he is living to his potential.
I'm already counting for how many episodes I takes for him to come back. My guess is after the Winter Hiatus.
Also, Betty hates all the pretentious douches and I stan her.
JUGHEAD, DON'T BECOME ONE OF THEM! FIGHT THE SYSTEM!
Kevin
Why are they putting him through so much stuff? Just send him to therapy!
WHY IS NOBODY GOING TO THERAPY ON THIS SHOW?!
To be honest, I somebody on this show went to therapy, the therapist would probably reveal him or herself to be another cult leader, a murderer or a simply a huge asshole.
Other Stuff
I really liked the opening with Jughead looking at himself in the past, and past Jughead turning around to look at his future self. Pop's always has that incredible atmosphere!
Shirtless Archie Scenes: 4
Tweet at me, find me on Tumblr or send me an email.
xxx
Georgia