As I was writing the title of the episode, there was only one thing in my mind: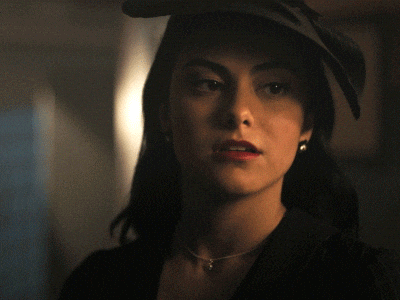 Jokes aside, I really enjoyed the pilot. As soon as I saw that Cobie Smulders and Jake Johnson were involved, I knew I was going to watch this.
Stumptown is about an army veteran who becomes a Private Investigator while trying to put some order into her messed up life and taking care of her brother.
Created by Greg Rucka, the show's dark colours and grey-ish and blue-ish tones make the typical rough and unpolished action-packed show I am a sucker for.
Dex (Cobie Smulders) has definitely lots of issues both related to alcohol, sex, PTSD and grief for the boyfriend she lost in the war. On top of that, she takes care of her brother (Cole Sibus) who has Down Syndrome. He already is a great character and his rapport with Grey (Jake Johnson), Dex's bartender best friend, is fantastic.
Speaking of Jake Johnson, seeing him behind a bar brought me back to New Girl and, honestly, I love it.
Dex's approach to rules and the law itself is careless and therefore it's obvious she encounters the Portland Police Department on more than one occasion and of course, the Detective (Michael Ealy) is HOT. Like, really hot.
No matter how ridiculous that scene with the car jump was, I liked this pilot a lot.
I liked the dynamic between the characters, I liked the action in it, I liked the atmosphere they wanted to convey and… yeah! It was good!
Although some cheesy lines "for effect" made me roll my eyes, there are elements I thought were great, like the cassette tape randomly playing a different song every time.
I'm really looking forward to this show and I know I'll keep watching it.
Any thoughts on the show? Have you seen it?
Tweet at me, find me on Tumblr or send me an email.
xxx
Georgia