I am in denial.
Deeply in denial.
While my brain is fiercely trying to convince me that this is the last season of the show, my heart won't accept it.
From now until January I'll keep reviewed the smartest dumbest show on television and if you're interested in reading my thoughts on it, stick around!
---
This episode is just so sad. Right from the beginning. CHIDI CAN'T REMEMBER ELEANOR!!!
He might be able to summon books on command, but he can't remember the love of his life! He even asked her name again!
Eleanor. Eleanor. Eleanor. Now I'll never forget it.

Well, you might.

Chidi and Eleanor
They might have been joking but this broke me. It was so so sad.
And the parallel between Michael telling The Soul Squad how much he loved them and Shawn professing to his own team of demons how much they suck (as a compliment) made my day.
We also meet Linda! And she's weird! She is the most passive person EVER and I hate her. Turns out… SHE WAS A DEMON, planted by The Bad Place to destroy the experiment!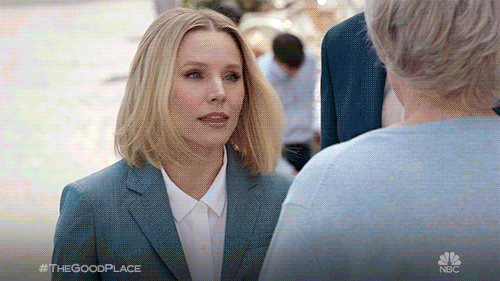 Then, we meet Brent, the typical ignorant white man who is arrogant, sexist and an overall douche.
Matt from Accounting! The one who was in charge of sex things in the department! Poor guy…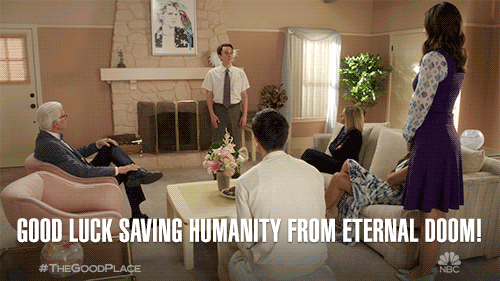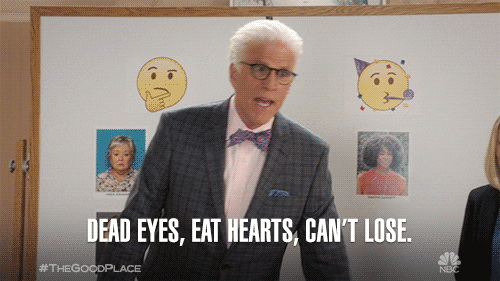 All I can hear is Jake Peralta: "Eyes closed, head first, can't lose."
Derek is back, still in his tux and his martini glass filled with anything else but alcohol: mini pickles, an entire onion…
Despite all of Eleanor's predictions, their biggest problem seems to be Simone: she doesn't believe she's in the afterlife and she's a loose cannon.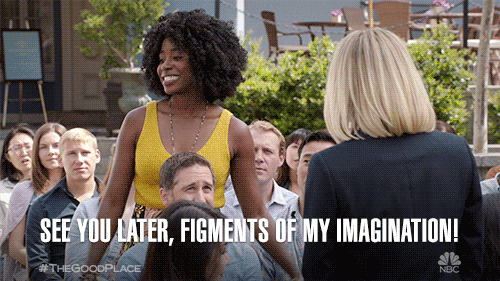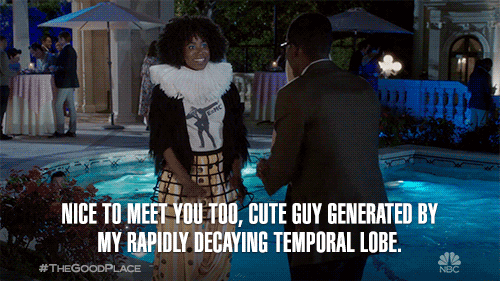 The welcome party does not as planned. Derek is still… well… Derek but then Jason makes a mess: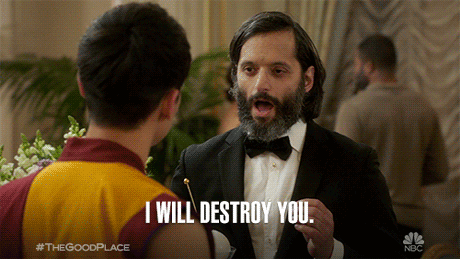 "Janet is and always will be MY mommy-girlfriend."
It's so weird and inappropriate… and then: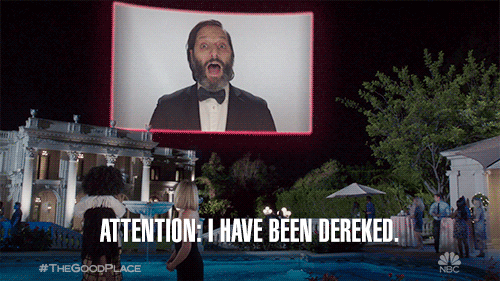 Eleanor introduces Simone to Chidi but even that doesn't help her. On top of that, Janet is feeling stressed: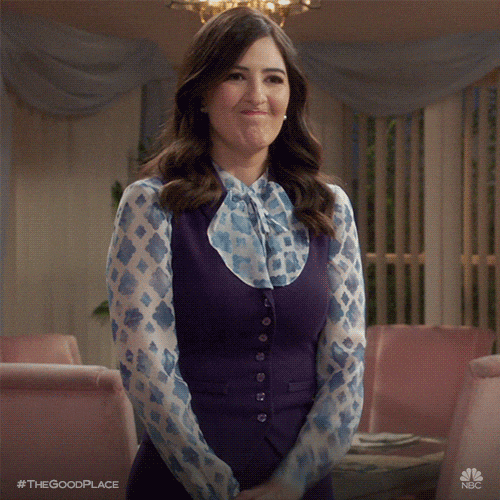 And after everything, the Judge decides that Chidi is going to be the fourth member of the experiment!
END OF PART 1!
---
Honorable Mentions
Tahani's name-drops: Nelson Mandela, Sir Patrick Stewart, Peter Sarsgaard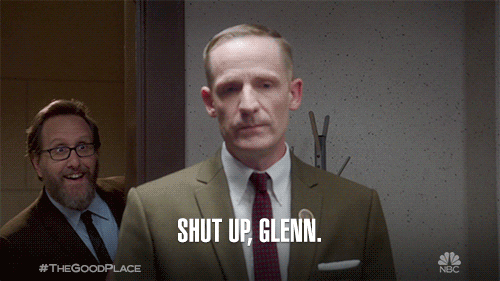 The Judge's thirst for Chidi is adorable, just as cute as Eleanor's reaction: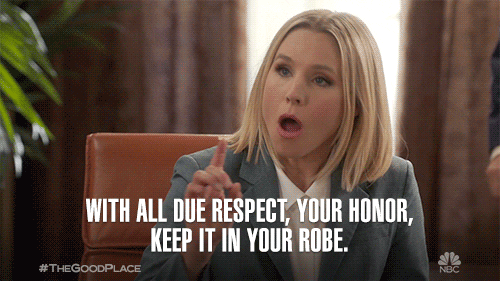 Jason's "Mean eyes"
I deeply identify with the Judge's TV obsession and I love Maya Rudolph.
---
If you had to choose your favourite guest star: Maya Rodolph or Jason Mantzoukas… which one would you pick?
Tweet at me, find me on Tumblr or send me an email.
xxx
Georgia