It's back. Fall Premiere season is back and I'm… not as excited as I was last year.
I don't know why but I have just downloaded TVLine.com's calendar, I haven't even finished colour coding it (this year it's all pastel and I love it) but I did watch the trailers of most of the new pilots that will air next week.
So here is a quick rundown of all the shows that I thought seemed interesting, based on my personal interests and a basic first impression.
Stick around and let me know if some of them caught your eye!
---
ABC
MIXED-ISH
September 24th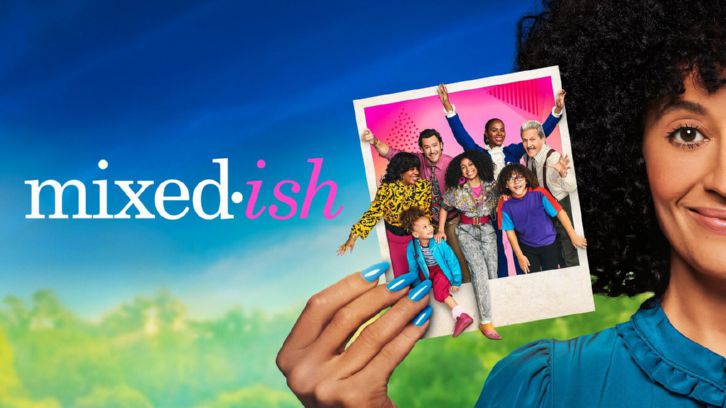 I'm so excited to watch this!!! I love Black-ish and I'm a huge fan of Tracee Ellis Ross! This spin-off is about Rainbow Johnson's life, the fact that she was in a cult (!) and it's set in 1985!
It's hard to be Rainbow in a black and white world
It's about her life, being bi-racial and trying to fit into the world. Can't wait to see it I'm so excited. Hopefully, I'll like it.
STUMPTOWN
September 25th
Cobie Smulders is back! And this time she's not playing a career-driven journalist or a Marvel superhero agent (?) in a Superhero world (??? I don't know shit about Marvel): she's a PI.
It looks like she's a mess, her life is in shambles but she's a tough badass! There are some snappy one-liners in the trailer that made me roll my eyes but there's also Jake Johnson in it! And the show just looks like so much fun, no matter how dramatic it might be.
I'm definitely watching the pilot and I really really hope I'll like it.
---
NBC
SUNNYSIDE
September 26th
Michael Schur is a producer, Morgan Sackett is a producer, David Miner is a producer. IT'S THE WHOLE TEAM! The team that brought to you Parks and Recreation, Brooklyn Nine-Nine and The Good Place.
Castin by Allison Jones.
Kal Penn is in it.
One of the most, if not THE MOST, diverse cast in television.
This should have been enough to convince you to watch it.
PERFECT HARMONY
September 26th
Bradley Whitford is in it. Anna Camp is in it. It's about music, singing, and accomplishing a goal together.
After Mozart in The Jungle was tragically canceled by Amazon (YES, I'm still pissed off about it. Just check out my twitter feed. I periodically rant about how much I miss it), we are in need on a show about music. Last year there was NBC's Rise and that was hexed too. I loooooved that show. SO MUCH DIVERSITY and INCLUSIVITY!
Still, this seems something lighthearted I could see myself really liking.
---
THE CW
NANCY DREW
October 9th
I don't know why I'm watching this. It's not like I need more trashy TV. I have Riverdale.
I thought it was connected to Riverdale like Katy Keene is but apparently, it isn't. It has the same vibe, though.
Can't wait to see it!
---
FOX
PRODIGAL SON
September 23rd
Riverdale's Greg Berlanti is an executive producer on this show but most importantly, what drew me to it was Michael Sheen. I thought his performance on "Good Omens" was fantastic and I'm excited to see him in a more "Crowley" role.
It's about Malcolm, a profiler for the FBI whose father (Sheen) is a convicted serial killer and psychopath.
It seems dark, mysterious but I expect it to be a little trashy. I don't know. I guess I'll have to watch it.
---
These all look like interesting shows to me and I hope I won't be disappointed.
Are you planning on checking out any of these shows? Let me know!
Thanks for reading!
Tweet at me, find me on Tumblr or send me an email.
xxx
Georgia