I wrote about this show's season 1 a few months ago and I was pretty excited to watch the following installment.
But no. It was not for me.
I'm sorry. It is a "It's not you, it's me" type of situation. Fantasy is not my genre. Aside from Doctor Who, 12 Monkeys and Game of Thrones, I do not watch supernatural shows.
In my last review I wrote:
I did not give a shit about the whole school, the creepy trio, Lord Blackwood, the signing of the name…
That was boring!
I did not care about that. Not one bit. And it's basically the whole premise of the show so…


Chilling Adventures of Sabrina – Season 1 Review
And so it was obvious that I was not going to like this season. And I didn't.
I was not a fan of Sabrina's attitude, despite how right she was. And Aunt Zelda got on my nerves.
I won't stay here and list all the things that I didn't like about the show because I'm all about spreading positivity and not the things I don't like.
So I'll talk about what I did like:

Theo
I loved his storyline. I loved it. I think it is important to show gender fluidity and transgender people's journeys. I thought his transformation, his comin out, his fight against those who bullied him.
It was so important to show his journey on a program primarely watched by teenagers.
Had the show been only focused on Theo, I would have definitely enjoyed it more.

No Misogyny and Sexism
Something else I've enjoyed was the fight against misogyny and sexism. It was very clearly stated and I loved it. It's important to be expicit with these topics, especially on a show with such a young demographic.
It's fundamental that tv shows portray young strong teenagers that have a positive influence and that can teach them how to stand up for themselves.
Aunt Hilda
I love her. She's my favourite character. She's so adorable. I love how hard she loves the people around her and how fiercely she protects them. Definitely my favourite character.
Sisterhood
Another topic I liked was the theme of sisterhood and family throughout the 9 episodes.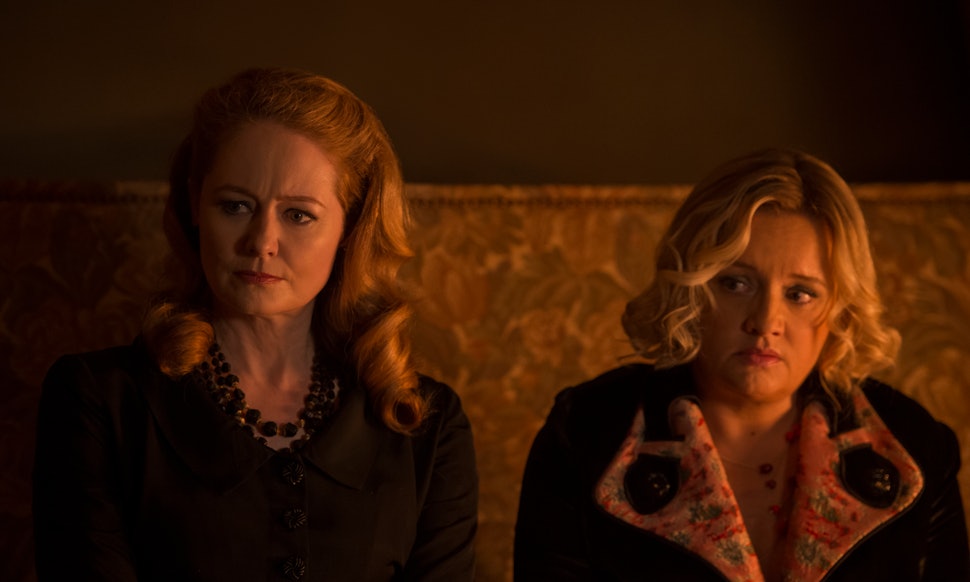 And I don't mean the bullshit, over-the-top betrayal and manipulation. I mean the love between Prudence and her sisters, between Hilda and Zelda and the support system the women have created for themselves.
---
That's it for me. If it were my genre and my kind of show, I think I would have enjoyed it a lot more. It's just not for me.
I am still not sure whether I'll watch the next season when it comes out. It was hard enough to go through this one and honestly, I don't care enough about Nick to watch 9 episodes of Sabrina trying to save him.
Riverdale made more sense to me than this. RIVERDALE. How crazy is that?
What are your thoughts on this second installment? Are you a fantasy person? Do you like supernatural show? Will you be watching the other Aguirre-Sacasa/Berlanti Archie Comics related productions?
Tweet at me, find me on Tumblr or send me an email.
xxx
Georgia