I AM SHOOK.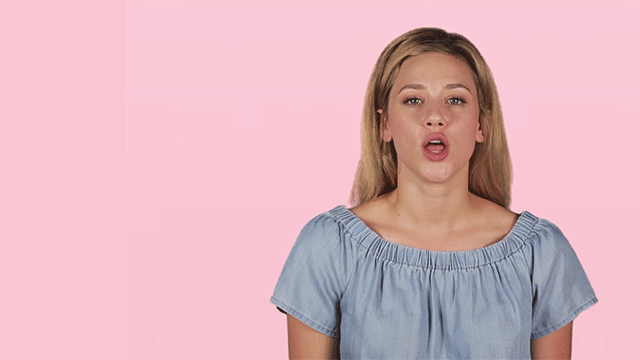 WHAT JUST HAPPENED!?
I loved this episode. Loved it, loved it, loved it. From the important topics of equal pay to Jane and Petra's relationship, this episode made me cry.
Let's start from our favourite over the top telenovela's actor:
Rogelio and Xiomara
River Fields tells Xiomara about the gap between her pay and Rogelio's and he is not happy. He behaves like an angry child, interrupting her monologues and causing scenes and tantrums left and right. He was finally happy with his relationship with River! #Rivelio
Xiomara lays it out for him: men are paid more than women and it's not okay. More and more people have been speaking up about this topic and Rogelio needs to realise that.
I liked that he was receptive, he educated himself on the topic. He didn't just dismiss it like it was nothing. Not that he would do it, but most of the times, his passionate feelings get in the way of rationality and common sense.
So in a moment of rage, he tries to kick a box but he ends up hitting River instead.
Again.
Aaaaaand half of her face is paralysed.
I will act with half of my face.

River
And after an amazing performance, Rogelio realizes she deserves the money is getting paid. But it's his project, his story and his culture.
I did some research and pay parity affects people of color too. So this, plus with everything that is going on in this country… It's always been my dream to be famous in America. But I'm starting to wonder… Why am I so desperate for validation from a country that doesn't seem to value or accept me?

Rogelio De La Vega
Another strong message in this episode. And it's something people of color can relate to, even if it is blown up in Rogelio's world.
And you see this all the time: those who are not a cisgender white man are not treated the same way as them. And yet, they make incredible sacrifices to be in America, regardless of how shitty the country treats them.
I was curious to see how they were going to explore the pay gay with these reversed roles, but I think they did a great job.
And by the end… RIVELIO IS BACK TOGETHER!
Jane and Petra
Jane has to deal with two Mateo related issues: number 1, he saw Michael and now the poor boy is freaking out. Number 2, he's been fighting A LOT with Anna and Ellie.
And this brings her to confront herself against Petra, whose parenting style is miles away from Jane's. They both want to protect their children and show to the other that their way is the best one.
In a battle of articles by famous pediatricians, they finally agree on one method. A neutral space and a feeling stick. But it does not work out.
But Petra confesses to Jane she feels left out. So Jane cancells a date with Rafael, giving him some more free time to spend with Petra and the girls.
But that's not what Petra was looking for. Rafael was never part of this. It was all about her and Jane's relationship.
Petra was feeling left out from Jane's life. She didn't talk to her about this whole Jason mess.
But this scene made me cry:
It was such a genuine moment between the two of them, hugging it out and talking about their lives.
It was such a powerful moment. These two women were pushed together by destiny, they didn't like each other, they are so different but they created a strong and unbreakable bond of friendship and siserhood.
It was definitely my favourite part of the episode.
Jason and Jane
Jason wants to take Jane on a date, to be absolutely sure there is no spark between them. And she is not too thrilled. Less thrilled than her, Rafael, who has been nothing but supportive this season and I love him.
He is getting super annoyed at Jason and to be honest, I'm with him.
Finally, Jason and Jane agree to go on a fishing date. And it's clear how different they are. They are simply not compatible.
When he puts his arms around her to teach her how to properly fish, I got scared. I thought she was going to feel something. But she didn't.
He asks him to leave, to go back to his life in Montana and put some distance between the two of them. He agrees to sign the papers and to bring them by the house the next day.
Jane and Rafael discuss the possibility of having other children by adopting and… I JUST WANT THEM TO BE HAPPY.
So Jason comes by with the signed papers for Jane, they say their goodbyes to each other and when she gives him back the fishing rod he gifted her, it touches the pain on the ceiling.
AND ALL OF A SUDDEN, JASON REMEMBERS EVERYTHING! HEs GET HIS MEMORIES BACK
I LEGIT YELLED "NOOOOOOOOOOOOOOOOOO!!!" when the whole montage of Michael and Jane was shown.
AND THAT'S HOW THE EPISODE ENDS. LIKE… WHAT?!?
It was stupid of me not to predict it. It was the next logical step but I was so into the Jane/Rafael storyline, I didn't even think about it.
I really didn't.
Honorable Mentions
#5050by2020
The Rogelio Whisperer
Petra teaching the girls how to defend themself is GOLD! "DO NOT TOUCH MY BODY"
Petra butt-dialing JR by actually putting her phone under her butt. I LOVE HE SO MUCH!
---
And now? What's going to happen? What will Michael do? What will Jane do? How is Rafael going to react to all of this?!
Tweet at me, find me on Tumblr or send me an email.
xxx
Georgia