I AM NOT READY TO SAY GOODBYE TO GINA LINETTI!!!
I don't want her to leave! This is heart-breaking!
The episode was so special.
It encapsulated everything that Gina Linetti is, juxtaposing her mean demeanor to her softer side.
From the amazing and so over the top cold open to her and Jake looking super hot. I am not ready to see her have "Gina Moments" with the whole squad…
I mean: classic Gina Linetti dance moves with four men in bright gold leotard suits.
What more could you want?!
First Movement

Holt learning to trash talk was EVERYTHING!
I wish I could say: "Bitch" like Captain Holt! And their chess game! I loved it! I will miss Gina and Holt's relationship so much!
I loooooved them!
SHE IS SO OVER THE TOP!!!!
And the Captain was so worried about her! He wanted to make sure she was confident in the decision she had made! This shows how much they care, respect and love each other!!!
I'm gonna go cry now…
Second Movement
ROSA! GINA! and AMY!
The ladies of the 99!
AMY GAVE GINA A BOOK WITH ALL HER MOST ICONIC TWEETS!!!
It was so nice!!!!
DIANETTI IS REAL!
She even made Rosa cry!!!
This is too much for me!
Third Movement
I love two childhood best friends on a quest!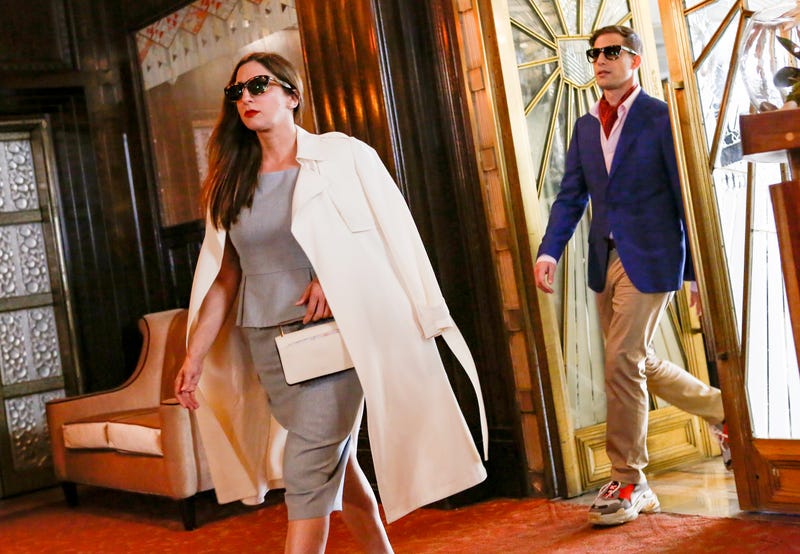 AND THEY LOOK AMAZING!
We were also blessed by this moment, which has immediately become ICONIC as FUCK!
HOW AMAZING WAS THIS?!
But despite her mean personality and general selfish demeanour, Gina just wanted to spend time with her friends.
And of course, turn down Mario Lopez.

Forth Movement
Can we talk about the statue? Can we? Because that was amazing!
Charles' devil sticks are back! He is so into those sticks and I love him. And his Gina!Moment with her was so cute, cringy and awkward!
Her gift to Terry was so thoughtful! I mean… "International Yogurt of the Month Club."
TERRY LOVES YOGURT!
I never have second thoughts. That's the luxury of having great first thoughts.

Gina Linetti

I LOVE HER!!!
---
I will miss Gina Linetti so much. She is iconic.
When she said: "I love you guys." my heart broke.
I can't wait for her to come back to the show!
Brooklyn99 sure does know how to make amazing goodbye episodes. It was so heartfelt, emotional and meaningful. I loved it.
One more thing: season 6 is giving us SO MANY bi!Jake moments I don't even know how to deal with it and I LOVE IT!

I LOVE HIM SO MUCH
---
Let me know your favourite Gina quote or Gina!Moment.
Tweet at me, find me on Tumblr or send me an email.
xxx
Georgia