I was pretty excited to watch Netflix's Chilling Adventure of Sabrina.
Even if it was something I knew it wasn't really for me. I am not a fan of magical / supernatural tv shows. But this seemed intriguing! I sporadically watched "Sabrina the Teenage Witch" when I was younger and this version seemed scary and dark.

Produced by the same guys of Riverdale, it is a lot darker and creepier.

I'm sorry but this reminds me so much of that Riverdale episode in season 1 with Jughead's birthday…

That was so uncomfortable and awkward!
Let's start with what I liked about Sabrina:
the out-of-focus edges of the screen
I loved that! It gave it such a magical and mysterious vibe! It was something more, something different, a little bit edgy-er.
Sabrina's outfits and adorable-ness
Kiernan Shipka is so cute! I love her!

LGBT+ Community

SUSIE
Like in Riverdale (although the show's Jughead does not identify as asexual like the character on the comics and the other characters get little to no screen time), there are LGBT+ characters on this show.
Lachlan Watson plays Susie, one of Sabrina's closest friends. Both the actor and the character identify as non-binary. Although in Chilling Adventures of Sabrina Susie is referred as she/her but Lachlan prefers they/them. (Thanks TeenVogue.com for the info)
Also, it's nice that her arch does not revolved around her coming out story. She is still figuring out her gender and what label to call herself.

AMBROSE

Ambrose, played by British actor Change Pedromo, identifies as pansexual: attraction to people regardless of their gender.
Queer people and characters are always in need of more representation and I'm glad young teenages will learn about it through the show.
Harvey
I felt so sorry throughout all this first season. He was kept in the dark about everything, his brother was killed, then brought back to life and then HE was the one who finished him off. RIGHT AFTER Sabrina told him she is a witch.
THIS. POOR. GUY.
I really did love his and Sabrina's relationship at the beginning of the season.

Aunt Zelda and Aunt Hilda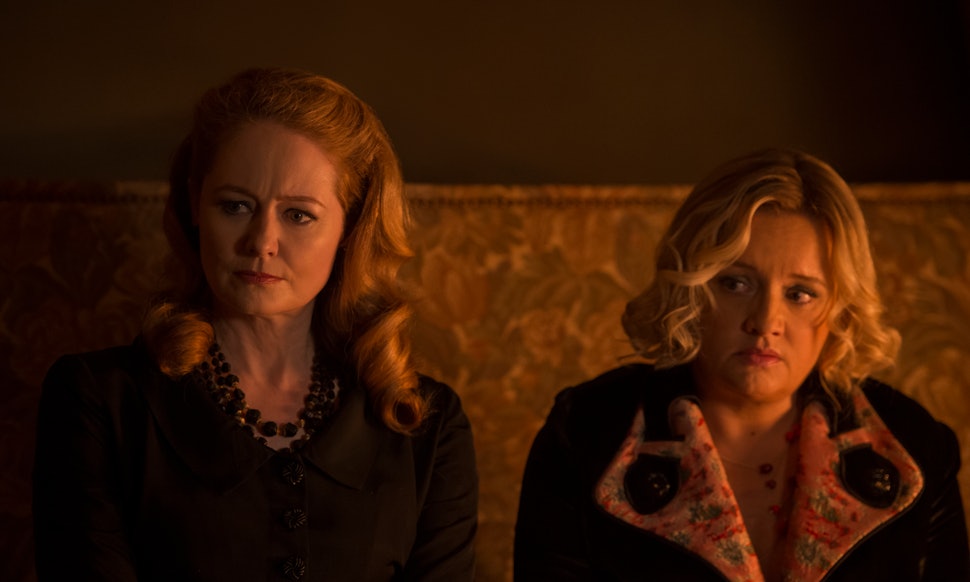 Their relationship is weird. I mean… they sleep in the same room! Two grown women!?
Anyway… Zelda is soo mean to Hilda! She is so cute and nice! To be honest, I loved that Zelda randomly killed her because her sister annoyed her! That was hilarious!
The whole magical world


I did not give a shit about the whole school, the creepy trio, Lord Blackwood, the signing of the name…
That was boring!

I did not care about that. Not one bit. And it's basically the whole premise of the show so…

The Christmas Special
I actually loved this episode! It was so fun! There weren't too many weird magical stuff and it was compelling! It was interesting!
---
I'm not sure I'll be watching season 2… It's not for me. It's not my genre. But I liked how gloomy, dark, twisted and foggy it was.
Did you watch the show? Did you like it? Will you be watching season 2? How adorable is Kiernan Shipka?!?

Tweet at me, find me on Tumblr or send me an email.
xxx
Georgia