Daredevil season 3 came out more than a month ago and I have just gotten around to publish this review. I have been busy, readers. I wrote a blog post every single day from September 20th to October 11th and I needed a break.
I thought I was going to watch these 13 episodes in a couple of days but I actually took me a little bit longer.
I binged season 1 in a couple of days, staying up until 3 in the morning. I watched season 2 out of love for the first one and I was not a fan. Electra got on my nerves immediately and Stick was just boring. I even saw "The Defenders"! This season was good. I liked it.
Charlie Cox is extremely attractive and I kept going mostly because of him. And Karen. I loved that she kept searching for the truth, despite all odds and people plotting against her.
This season started off with Matt abandoning both his Daredevil and his own identity personas. And it took most of the season for him to go back to kicking ass.
His own existential crisis was a bit boring.
All this talk about God reminded me of "Suits" and Mike's christian guilt. I was not interested in re-living all of that again.
Daredevil has been going through some difficult times: they have had four different show runner in the span of 3 seasons! That is unbelievable. I am surprised the show has not crumbled down yet.
While Matt hiding with nuns and priests, Foggy and Karen believe him to be dead and yet, they do not lose hope. They pay his bills and keep his apartment in order. They are both pursuing their career, Foggy as a lawyer and for a brief moment, political candidate and Karen as an investigative journalist.
Winston Fisk is back and had he said: "VANESSA!" one more time, I would have slapped him across the face.
What is the deal with protagonists talking to ghosts? First in "13 Reasons Why", in Riverdale's latest episode and now here. Why do they think it is a good idea?
Get it through your head… it's not.
I really enjoyed episode 10, the one entirely dedicated to Karen and her back story. It was nice to see where she came from and the events that brought her to Hell's Kitchen.
The revelation that Sister Maggie is Matt's mother left me shocked for a millisecond and then it felt obvious. I should have seen it coming.
Matt spends basically the entire season rejecting his friends and rejecting any help. He dwells on his misery and plays the tortured superhero with a God complex.
That's something we've seen a billion times before. It's nothing new.
He then realises he cannot do it alone and goes back to relying on the people who love him.
Wow. What a big and unforeseeable plot twist.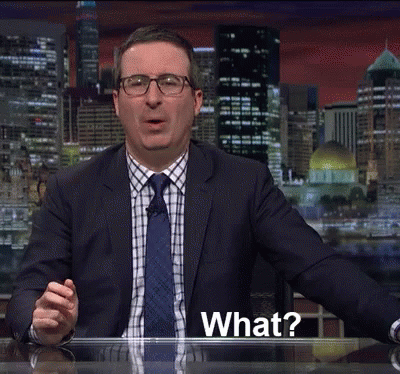 And this thing bothered me in quite a few episodes:
How is it possible that Matt materializes to places? One minute he was at Fisk's house, two seconds later BOOM! he was at the church.
And then he was on the roof with Karen and Foggy and in the next scene he was at Nadeem's house. HOW IS THAT POSSIBLE?! COME ON!
I enjoyed Agent Nadeem's story line. I was not stupid or boring and for some reason, I did not expect him to die at the end.
Given that Netflix has cancelled both Luke Cage (thank you TV Gods) and Iron Fist (Bless you, Gods of Television), I am not sure whether or not we will get a season 4.
Overall, I liked it. A lot more than season 2. I felt like it took too much time for the trio to get back together and the first couple of episodes were too slow. To me it felt like they were stringing us along for no reason at all.
That being said, Fisk was as scary and as manipulative as usual and I was glad they brought him back. He is a strong villain, the classic bad guy. Every superhero show needs someone like Fist, or like Jessica Jones' Killgrave. (BRING BACK DAVID TENNANT PLEASE)
I don't care about abstract entities or secret societies. I want an evil cruel bad guy with despicable intentions. That's what's fun to me.
Have you seen season 3? Did you like it? Did it surprise you? 
Tweet at me, find me on Tumblr or send me an email.
I'm always up for swapping theories and impressions!
xxx
Georgia