IT'S PILOT SEASON!!!
It's my favourite time of the year (along with the Mid Season one) and I can't wait to dive into these brand new shows!
I hope I won't be disappointed! In case you missed them, check out my fall line-up of returning shows for the month of September and October.
A MILLION LITTLE THINGS (ABC)
ABC's This Is Us.
It's the first thing I wrote down while browsing the list. It's another emotional show that revolves around a group of friends intertwined in each other's lives and the aftermath following the death of one of them.
The ensemble cast includes David Giuntoli, Ron Livingston, Romany Malco, Allison Miller, Christina Moses, Christina Ochoa, James Roday, Grace Park, Stéphanie Szostak and Lizzy Greene.
I'm curious to see it. I hope ABC produces a worthy drama without being overtly trashy (like Grey's Anatomy).
PREMIERE DATE: Sept. 26th
---
ABBY'S (NBC)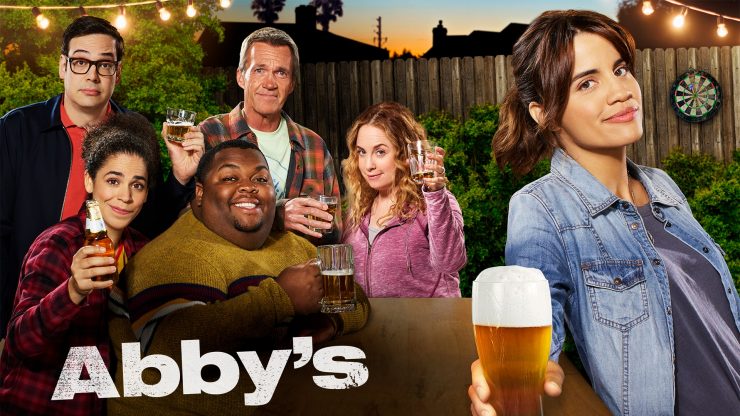 Mike Schur is an executive producer on the show. It's the only information I need to watch this show.
It's about a very peculiar bar in San Diego and the life of Abby, its weird rules and the lives of its customers.
PREMIERE DATE: Midseason
---
I FEEL BAD (NBC)
Amy Poehler produced this. The trailer looks fun and there is a woman of colour as protagonist! YAY!
It's about Emet (Sarayu Blue) a well-rounded woman with a career, family and friendships that tries to juggle everything as best as she can.A cool 30-minute comedy show that will definitely bring a smile to your face.
PREMIERE DATE: Oct. 4th
---
Manifest (NBC)
I watched the trailer of this NBC show and I saw it being advertised quite a lot!
Montego Air Flight 828 landed safely after a turbulent but routine flight and the crew and passengers were relieved. Yet in the span of those few hours, the world had aged five years and their friends, families and colleagues, after mourning their loss, had given up hope and moved on
It intrigued me! It sounded interesting and with just a hint of weird and supernatural stuff. And that is something I haven't found of a TV show since FOX's Fringe (one of my all time favourite shows).
I'm not sure if I'll like it but I'm definitely giving it a go.
PREMIERE DATE: Sept. 24th
---
CHILLING ADVENTURES OF SABRINA (Netflix)
Produced by the same guys as Riverdale and created by Roberto Aguirre Sacasa (who also created the comic back in 2014).
It was intended as a Riverdale spin-off but later moved to Netflix, which ordered a two-season run, shot back-to-back. Apparently there will be no connections with The CW's show.
I used to watch the old adaptation when I was younger and this is definitely something completely different.
Its going to be so much darker than "Riverdale" with a lot more horror elements in it.
Playing Sabrina, Kiernan Shipka along with a full cast of characters.
I don't know that much about it and the suspence is killing me.
While you wait till the end of October, check out the newly released trailer:
It looks creepy and trashy and the birthday song reminded me of Betty singing it to Jughead on episode 10 of the first season of Riverdale.
PREMIERE DATE: Oct. 26th.
---
---
Here they are! The shows I've been waiting for!
Let me know if you're also interested in them or if there is anything else I should be checking out!!
xxx
Georgia