ATTENTION! THIS POST CONTAINS SPOILERS FOR ALL SEASONS OF THE CW'S "RIVERDALE".
So…. I've watched season 2. A month ago. I devoured the show. I couldn't stop watching. I was obsessed. I still am. But writing this review took me a long time.
First of all, some self-promo: I also talked about my first impression of it and my thoughts on Season 1. Feel free to check them out!
Now let's get into the bad good stuff:
Suffice to say that season two is very very very very very different from season one. And to be fair I 've enjoyed that one so much more than this one. The plot was so much better! I liked that they tried to find who "The Black Hood" was, but it wasn't as satisfying as discovering who murdered Jason.
And I wasn't, I still not am, a fan of the serpents. I don't get it! What's the point of them? They are a gang that comes from south side of the city of Riverdale… But what is their purpose? Why are they here? Why did Jughead join them even though he said he wouldn't?
– ep 01: of course Jughead has got a fucking motorcycle!!! THIS IS HILARIOUS! The perfect image of the bad boy! I cannot stop laughing.
– The image of Archie sitting at the bottom of the stairs with a baseball bat to "protect" his father was the top for me. It made no sense! The guy has a gun! There is a famous line in the italian movie "A Fistful of Dollars" that says: "Quando un uomo con la pistola incontra un uomo col fucile, quello con la pistola è un uomo morto" which roughly translated into: "When a man with a gun meets a man with a rifle, the one with the gun is a dead man." 
Exchange gun with baseball bat and rifle with gun and BOOM! Perfect metaphor.
– EP 3: Archie and his shirtless guys in red masks trying to threaten "The Black Hood" via YouTube was the worst scene I've seen in a long time. It was so bad. Like, so bad. Terrible. But… I STARTED LAUGHING LIKE THERE WAS NO TOMORROW. IT WAS HILARIOUS.
– EP 04: Why are guns so easily bought in America!? Where is the Federal background check?! #GunControlNow
– EP 13: I knew from the moment the guy said: "I'm an FBI Agent" that he was a fake. At one point he was actually dressed like the perfect mobster stereotype. IT WAS SO RIDICULOUS! It was so obvious that he wasn't a real agent, you jagweed!!!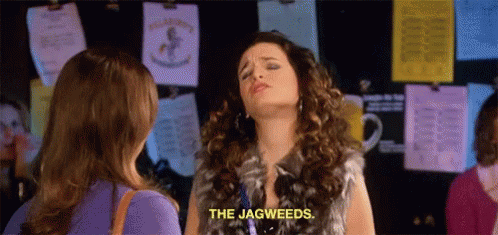 – EP 15: DADDY BLOSSOM IS BACK!!!! Or no wait, it's his twin brother!!! I love this show!
– The Cabin episode was weird as hell. Jughead kissing Veronica and both couples heard the other one having sex (this was super disturbing).
– I'll say this once: the Chic debacle was terrible. I hated it. The actor, Hart Denton, was super creepy and I loved that. But it was obvious he wasn't actually Alice Cooper's son! Speaking of, Mädchen Amick's performance when crying for her dead child to Betty and FP moved me. It was the best acting I have seen on the show so far. She was great.
– Is this Pretty Little Liars all over again? Somehow everybody accepts that children solve crimes. Ok, not children. Teenagers. There is not a lot of difference. How come the adults rely on the kids to find murderers?
– Uhhh! The whole mobster thing!!! They are mafiosi so, obviously, there is the mandolino and stereotypical attire. It kind of pissed me off but at the same time… alright. The show is a huge stereotype of everything so I don't really care.
– And can we talk about Polly for a moment? She has joined a cult, her children have the weirdest names ever and she seems completely brainwashed.
– AND NOW THE TRASHIEST PART EVER: The Musical Episode!!!!! It was sooooooooooo bad. And they can't even lip-sync right!!! Come on! It's the one thing you have to do in musical episodes! The music on the show is garbage. Total garbage and I have proudly skipped every single song sang on both season 1 and 2, thank you very much.
– HIRAM LODGE IS TAKING HIS REVENGE! Bye Archie! See you in jail, girl!
---
This is so bad. In Jane The Virgin they have twin brothers as well, and twists like these but they do it on purpose! Because it's a telenovela! And the stories are amazing, the writing is so good! But it is aware of it! And that's the fun of it. It's not serious!
But on here, it is! They do it intentionally! Good writing in TV is so difficult to find. I have literally thousand questions about the actions of some characters and the personalities they were given. There are a lot of issues for me.
And I have two posts lined up regarding them. But it is going to take some time to gather my thoughts and put them into writing.
Are you up to date with Riverdale? What do you think its trashiest moment was? Do you have any thoughts on this second season?
I'd love to know them!
Leave a comment here, find me on Twitter or you can send me an email!
xxx
Georgia