I used to write beauty posts about women I like and the makeup they wore and I thought it would be cool to bring it back. I wrote about Emma Watson, Sarah Hyland, Emilia Clarke, Lily James, Kerry Washington, Sophie Turner
As I said back then, these are women I like, women I admire and women who wear fabulous makeup.
And the amazing person I want to talk about today is Tracee Ellis Ross.
She stars in ABC's "Black-ish" and she is amazing. She is such a poweful, unapologetic and empowering woman and she is so fashionable!
I love her. She has confidence, a gorgeous smile and she's not afraid to express her opinion.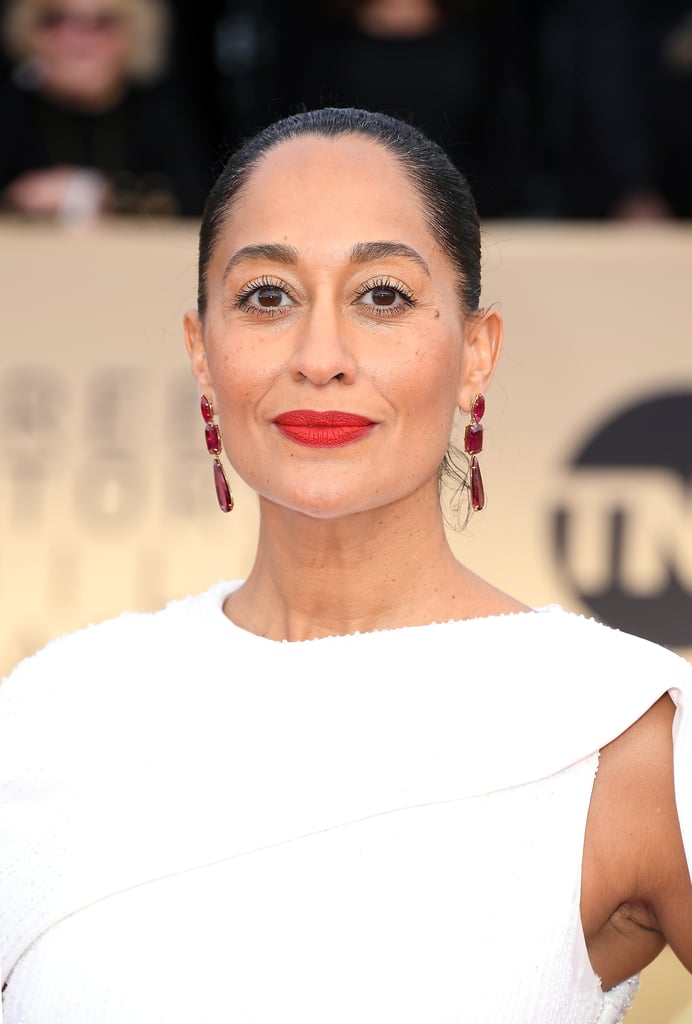 Tracee has amazing lips and she often accentuates them with a bright lipstick. And she pulls it off like nobody else does.
Personally, I got inspired by her: eyebrown, a barely-there super soft shimmer eyeshadow on the lid, mascara and then a pop of colour on the lips.
It's beautiful.
At times she also lines her eyes with a black eyeliner and it makes the whole look seem more time consuming and thought out.
I've noticed red is her preferred colour but she wore  beautiful neon pink on Stephen Colbert's "The Late Show with Stephen Colbert" and I fell in love with it. I wore my own bright pink for three straight days.
She wears different shades of red like in this picture, but usually it's always a bright classic red.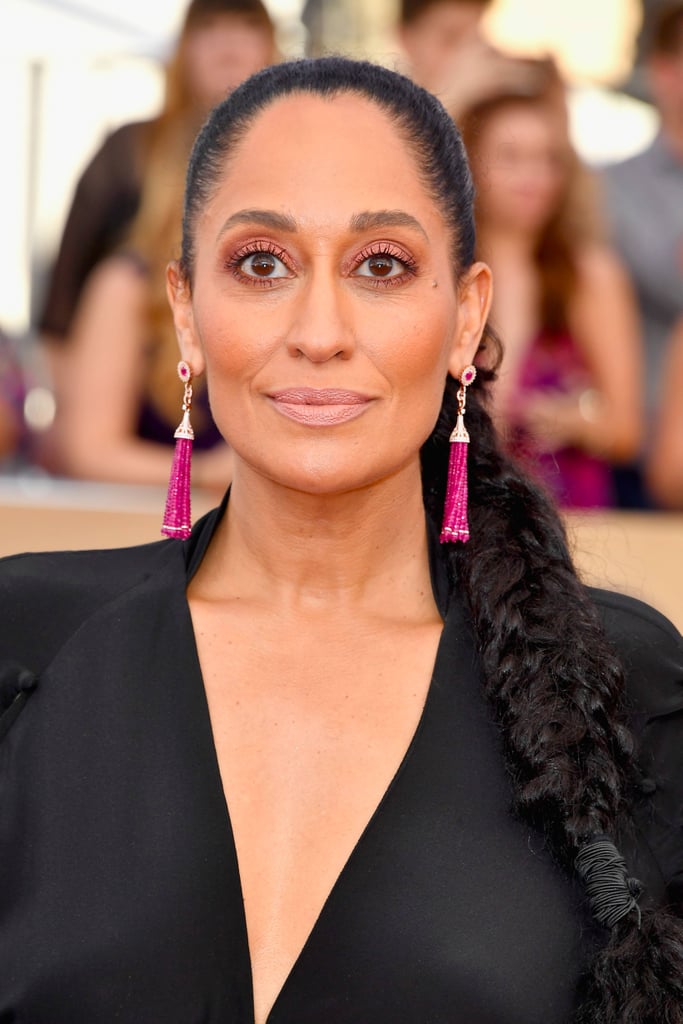 This is another look of hers that I adore: a pinkish burnt orangy eyeshadow to slightly match her earrings and a nude lipstick.
GORGEOUS.
I love it.
And of course I love her. She has such a fun and bubbly personality. I recommend checking out her interviews. She is adorable.
AND this year she made her directorial debut on Black-ish! She directed the first episode of the tetralogy at the end of season 4!
YOU GO TRACEE!!! #WomenDirecting!
Also, check this out this Vogue's 73 Questions:
---
Are you as obsessed as I am with Tracee Ellis Ross? What's your favourite look? Let me know!
You can find me here, or on Twitter or you can send me an email!
xxx
Georgia