I can't believe the 20th May is already here! Ever since Brooklyn 99 came back from hiatus, I've been incredibly excited for the finale.
JAKE AND AMY ARE GETTING MARRIED!!!
I thought I had an exam on Monday, so I wouldn't be able to watch the show as soon as it came out… But the professor moved me to Wednesday!!!
But I have decided that before watching the wedding and the season finale, I would revisit the "best of" Jake and Amy and their relationship.
So I have compiled a list of episodes that I'll be watching before tuning in to see Sunday's episode!
THE BET
(Season 1 episode 13)
I love this episode! It is the beginning of Jake's feelings for Amy, at least in my opinion. It is an adorable episode they are both so cute and the concept of it, is hilarious!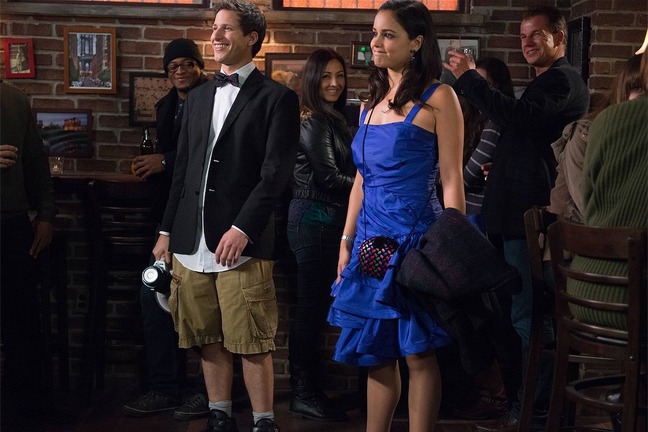 I love their "flirty" conversation on the rooftop and the fake fight with engagement ring and… I basically love every single second of it!
JOHNNY & DORA
(Season 2 episode 23)
Jake and Amy going undercover as a couple and having to kiss in order not to blow up their cover, is the best trope ever!
They are so cute!!! One of my favourite scenes is when Jake and Amy get asked why they fell in love with the other and he started off by joking, but then he add an honest remark at the end about Amy being the person whose opinion he values the most.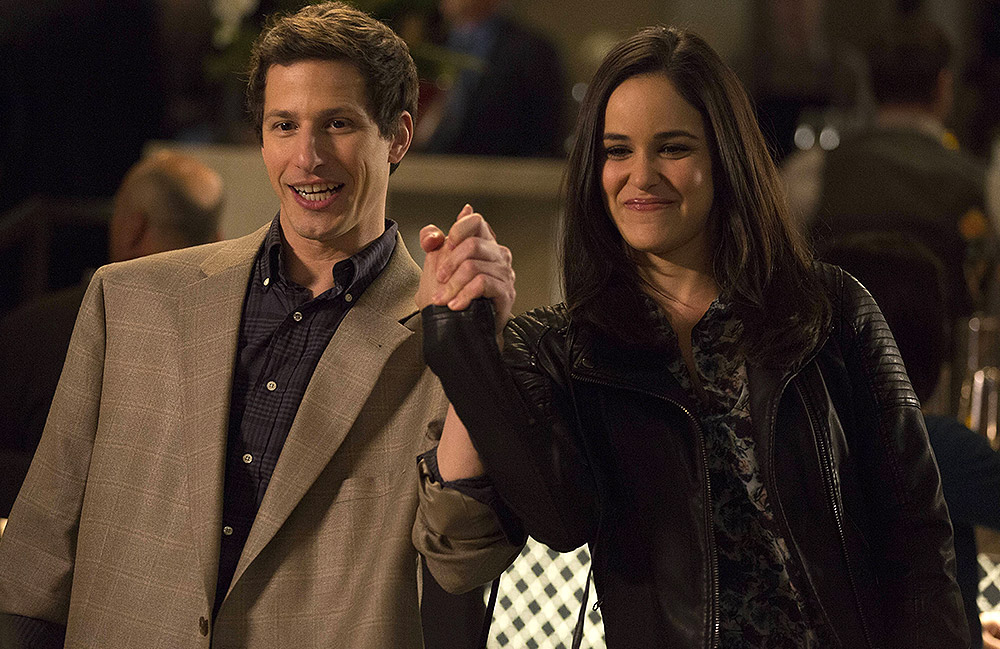 THEY ARE ADORABLE I CAN'T HANDLE IT
NEW CAPTAIN
(season 3 episode 1)
And of course, it wouldn't be a "best of" if I didn't include the season three premiere. On top of being absolutely perfect, Bill Hader is in it and he is marvellous! And the episode contains the best of my favourite joke on Brooklyn 99:
HOW CAN YOU NOT LOVE THEM?
THE MATTRESS
(Season 3 Episode 7)
Dating and working together might be complicated for a lot of people and… Jake and Amy are no exception to it!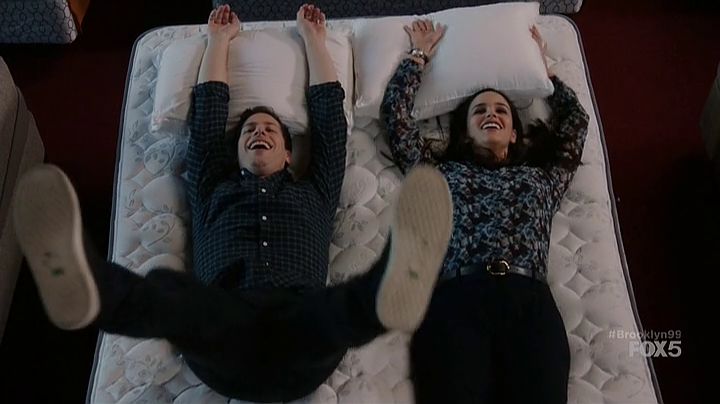 They start working together on the case, get in a fight about Jake's lumpy mattress, and The mess up the case. But you it is an adorable episode that reminds us that they aren't a perfect couple that never fights, that they are two extremely competitive and stubborn people.
But they love each other and they want their relationship to work out. So Amy tells her mom that she is dating Jake and he buys a nice mattress so she can stay over.
ADORBS.
THE FUGITIVE P.1
(Season 4 Episode 11)
Talking about competitiveness and fighting, taking Amy make another bet: who arrests more fugitives wins and the other one has to move into the loser's apartment. Filled with Harry Potter references and quotes, it show us that although in love and willing to move in together they would rather spice up their relationship by getting into a life-changing bet.
They are two idiots and I love them…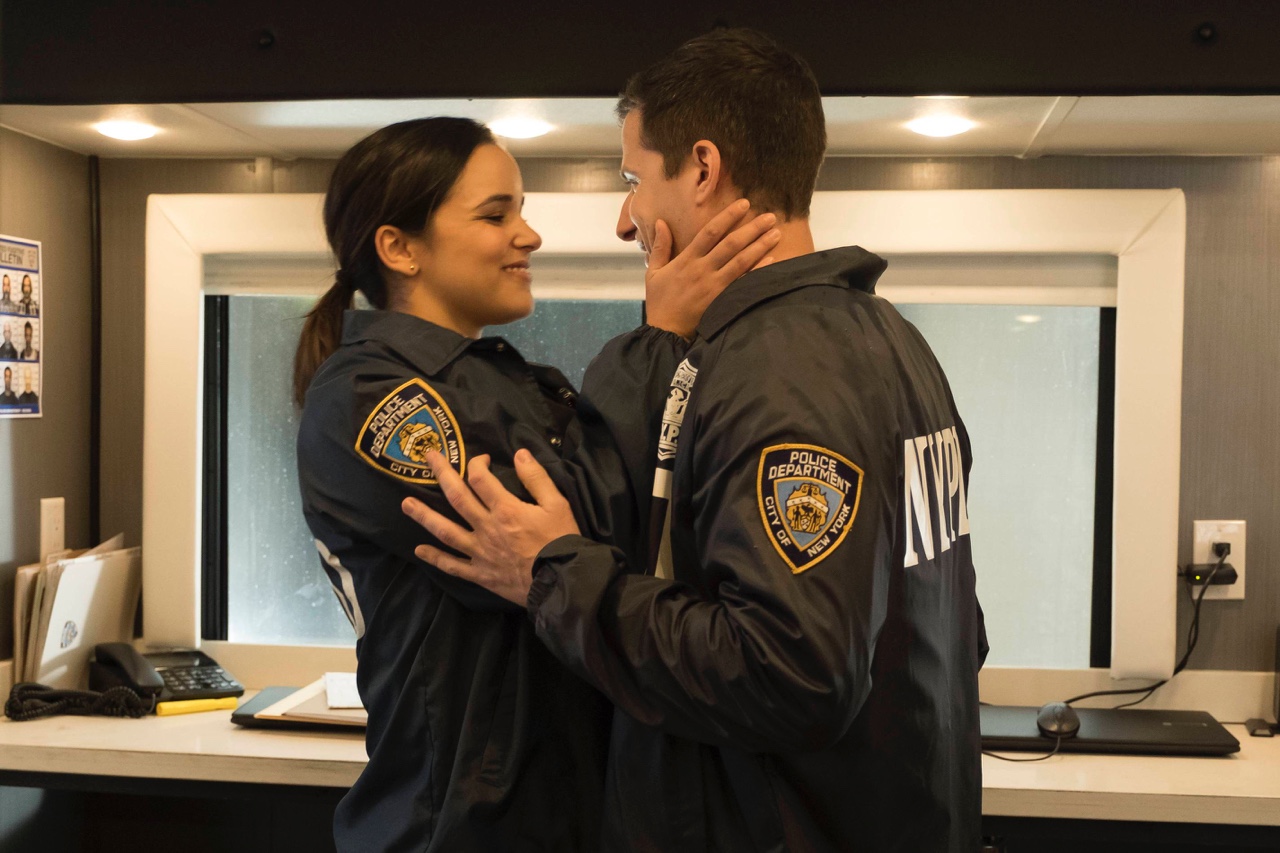 HALLOVEEN
(Season 05 Episode 04)
And now on to another masterpiece… Halloween! Although every single Halloween episode is amazing, this has to be the best. I love everything about it!
Jake asking Amy to be meaner to him because it turns him on, Fake-Charles and Nutriboom (Boom! Boom!), "The Handmaid's Tale" reference and Cheddar, this episode is a so brilliant.
I cried when Jake proposed, I love how in-sync they are, how low-key his proposal was… I love it.
THE VENUE
(Season 5 Episode 6)
This episode is all centred around Jake and Amy planning their wedding and the vulture swooping in and taking almost everything away from them.
I love the banter between them, the Harry Potter references, Nakatomi Plaza cake… They are so adorable and their wedding is going to make me cry like crazy.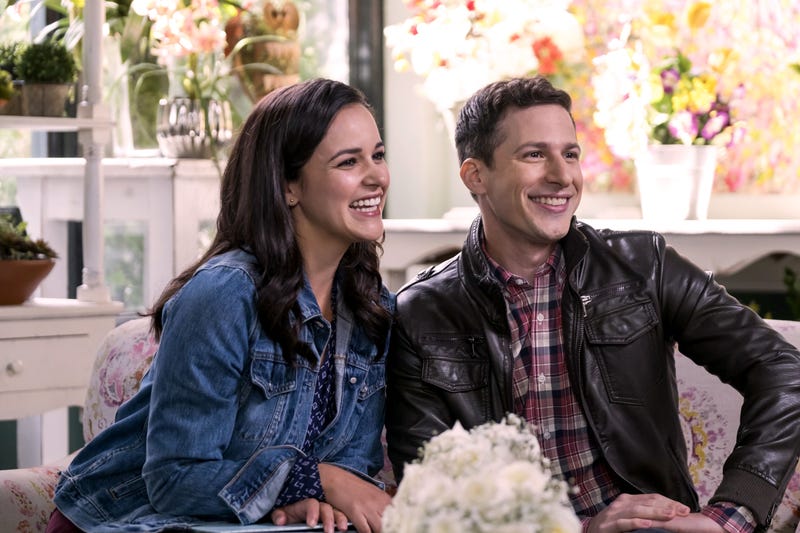 TWO TURKEYS
(Season 5 episode 7)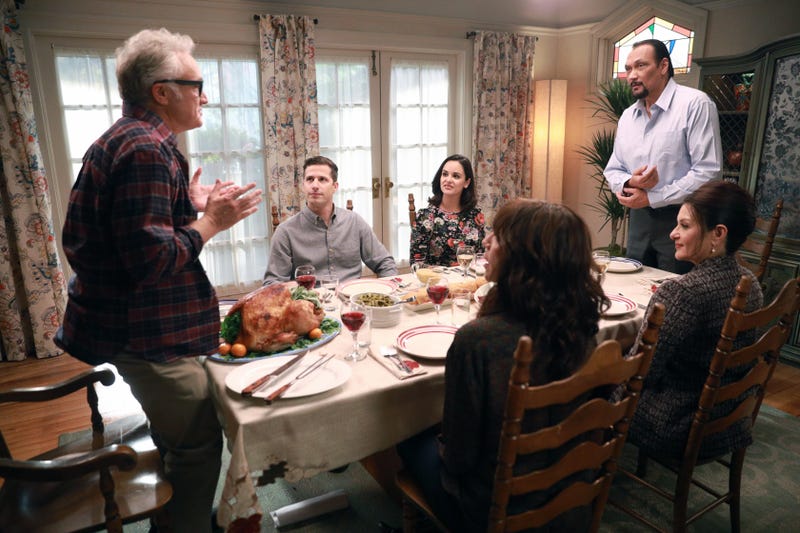 And last but not least, the Thanksgiving episode. Jake and Amy hosting a party at their house with both their respective parents is meant to be a nightmare.
And it is! They get into a weird competition regarding their parents, they make them drink too much and it's a mess.
At the end, despite their competition and confrontation, they immediately put that aside in the moment of danger. And it turns out to be the Thanksgiving Jake always wanted as a kid.
---
I'm just repeating and highlighting things that I love in every single one of these episodes but the truth is… these ones are perfect. I love every single joke, they're hilarious, they portray a healthy, loving, trusting, committed and pure relationship between two completely different people who didn't fall in love when they met. They built a friendship, solid foundations… they knew all about each other: their flaws, their virtues, what makes them angry, what makes them happy… And on the basis of this solid friendship, they build a partnership and a romance.
And I think it's beautiful.
---
I have rambled on enough. I love the show and I'll never get tired of talking about it. These are the episodes that I'll be watching today, in preparation for the finale.
I'm so happy Jake and Amy are getting married and I really can't wait to see the episode.
Please let me know what your favourite Peraltiago moment.
You can find me on Twitter, Goodreads and Tumblr!
xxx
Georgia