In the immortal lyrics of Adele's song "Skyfall":
This is the end…
It really is the end. The end of the Suits era. The last time all six original characters will be together.
Meghan Markle is becoming a Duchess so it's impossible she'll be able to even make an appearance in future episodes. Patrick J Adams might be coming back. Maybe just for a brief cameo. At least I hope so.
So we came to the end of this great journey that started, for me, in 2013. I'm terribly sad to see Rachel and Mike leave. The show won't be the same without them, but I'm so glad they got the happy ending they deserved.
Enough nostalgia, let's get into it!
---
Well, wasn't it disappointing…
So basically an old senior partner wants back in. If he manages to do so, he would vote Harvey, Louis and everyone else out, taking control over everything.
Louis
He tries to fight the old partner and yadi yadi. He doesn't really have an important storyline in the episode.
Harvey
He is trying his best to argue against the suit the former senior partner is throwing at him. He does the usual Harvey-stuff: barges into people's offices, holds envelopes he then throws on the desk, he threatens people while looking amazing…
But he also goes to visit Scottie! The fact that she is back made me roll my eyes so bad. WHY IS THE BACK AND TRYING TO FLIRT WITH HARVEY?
She didn't even react that he went out with his former therapist! She asked him if he had fixed himself. Really, girl? And then she asked about Donna.
EVEN SCOTTIE KNOWS THEY SHOULD BE TOGETHER
On top of that, he figures out Robert Zane's partners are planning to kick him out of the firm and stab him in the back. I felt sorry for him.
Harvey and Donna
It's driving me nuts. All this pretend friendship is making me so mad.
"It was nice just to hang out and enjoy each other's company."
And apparently things are now back to normal. ARGHHH!!!!!
Mike
Mike wants to help fund the Clinic he works for part-time: they are in the middle of a lawsuit against a company that caused children to get lead poisoning.
They don't have the resources to keep fighting and Mike tries his best to help them. In the meantime he gets a job offer: running a law firm that takes on big companies who mistreat people and break the law. A job for him and Rachel.
Perfect scapegoat so that Mike and Rachel's exit from the show is smooth.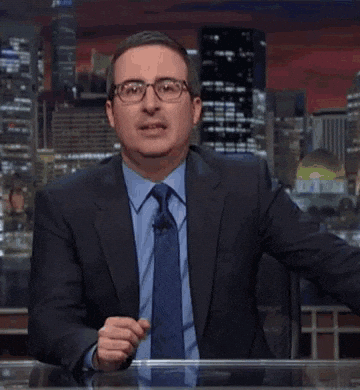 For the rest of the episode, it's Mike fighting the big corporate for the little guys…
You go Mike! A man with a conscience, morals and a heart.
Jessica
Uh! Jessica is back! She asks Harvey to help her with a problem she has in Chicago about housing and whatever…
I love her but I'm super pissed because they spent too much time on her and not enough time saying goodbye to Mike and Rachel who are LEAVING THE SHOW.
THEY WON'T EVER COME BACK.
PATRICK MIGHT. BUT MEGHAN CAN'T. BECAUSE SHE'LL BE A DUCHESS IN ENGLAND.
I'M SO DISAPPOINTED.
---
Anyway, I need to contain some of my anger and pour it into the next post. Stay tuned 'cause I'm hella pissed off and I need to vent.
I would like to know your thoughts. Did you like the episode? Were you expecting something different? Let me know! Either here or on Twitter! My handle is @georgiasblog1!
xxx
Georgia