I am subscribed to the lovely Sanne's "booksandquills" youtube channel and she posted the top 10 books she read in 2017. So, I decided to do it as well.
Here is my list of the top 10 books I've read in 2017!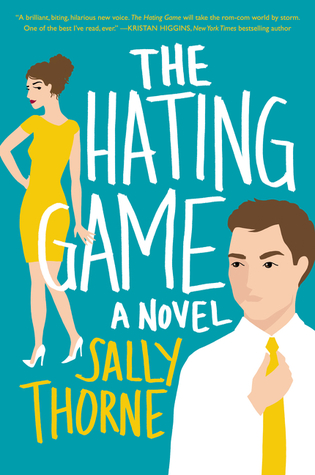 A great contemporary romance about two co-workers up for the same promotion that discover that they don't hate each other as much as they thought.
I loved it. Read it in two days and it became an instant favourite. I hope that they'll make it into a movie adaptation because this was a perfect romantic comedy.
⭐⭐⭐⭐⭐
---
I never thought I would ever like a poetry collection as much as I loved this one.
It was raw, beautiful, deep and personal. I really enjoyed it. I also read Rupi Kaur's other collection and I liked it. This, in my opinion, is the best one.
⭐⭐⭐⭐⭐
---
We Should All Be Feminists & Dear Ijeawele
I had never read any feminist literature before and "We should all be feminists" is an amazing start. It's easy to understand, it covers feminism's most important topics and it is a great introduction for a newbie to the matter.
I also read "Dear Ijeawele" and I liked it even more than the other one. It was as informative as I thought it would be. It's a great read for everybody but it's fundamental for new parents or parents who want their children (girls AND boys) to be raised as feminists.
I absolutely recommend both of them. Please read them.
⭐⭐⭐⭐⭐ / ⭐⭐⭐⭐⭐
---
Dante and Aristotle Discover The Secrets of the Universe and The Inexplicable Logic of My Life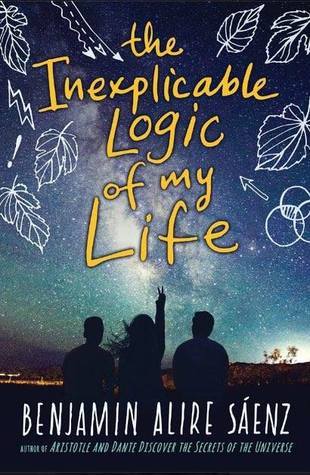 I read "Dante and Aristotle" while on my beach holiday and I loooooved it! I think I read it in less than two days. One evening I was out in the terrace, a soft breeze in my face, Tom Rosenthal's music in my ears and I read. So much.
I have this wonderful memory of that evening and I really really liked the story.
Just like with Chimamanda Ngozi Adichie's books, I actually enjoyed the second one more than the first one.
"The Inexplicable Logic of my life" was so full of love, loss, grief, acceptance. I absolutely adored it. There wasn't any romance in it, just family love and great great friendships.
⭐⭐⭐⭐⭐ / ⭐⭐⭐⭐⭐
---
I didn't actually read this book because I listened to it. "Homeland"'s Claire Danes was the narrator and I couldn't have asked for a better person to read this book.
I probably would have loved the book anyways, but having her read it to me, make the experience so much better.
In this world-wide political climate, it's more important than ever. Women's oppression is sadly such a real and common issue.
⭐⭐⭐⭐
---
Eleanor Oliphant Is Completely Fine
I saw somebody talking about this book on Youtube, I put it in my TBR and I casually started reading it.
I didn't expect to enjoy it as much as I did. I loved the clarity and the honesty with which Gail Honeyman wrote Eleonor's feelings, emotions and thoughts.
Her honest moments were the best.
I love the fact that she decided not to go down the "romantic relationship with the other character of the opposite sex" road. It would have ruined the entire book.
⭐⭐⭐⭐
---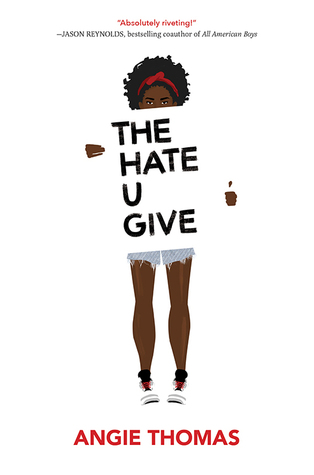 This book was so hyped on Booktube and it doesn't disappoint. It's about a girl who witnesses one of her friends being killed by the police and the aftermath of the event.
I was inspired by the "Black Lives Matter" movement and it's so incredibly important.
It's an amazing story that deals with loss, death, activism, racism, standing up for what you believe in, injustice and justice.
The characters are so well written and the story is truly compelling.
⭐⭐⭐⭐⭐
---
I love this book. I was very well written, it read like a novel instead of a memoir. I thought Hillary Clinton did a great job. At times, her political self was a little bit too present: she sounded too much like she was still running for the precidency.
Of course, not living in the US, I don't have a a perception of the problems affecting the country and I'm not an expert in politics and in the economy. I know very little about it, but I agreed with Hillary's view of the world.
I leant about all the issues she cares about, the hard choices she had to make in her life and the problems she has been facing ever since she was a young woman in her 20s.
⭐⭐⭐⭐⭐
---
I'm 3 months late, but here are my favourite books of 2017!
Let me know yours! I'd love to discuss!
xxx
Georgia