March has come and gone! I can't believe tomorrow is already April.
I haven't read that much this month. My Goodreads reading challenge is telling me I'm two books behind schedule…
Apparently, I've only read two books in March and to be fair… I'm quite disappointed with myself.
Conversations With Friends: A Novel by Sally Rooney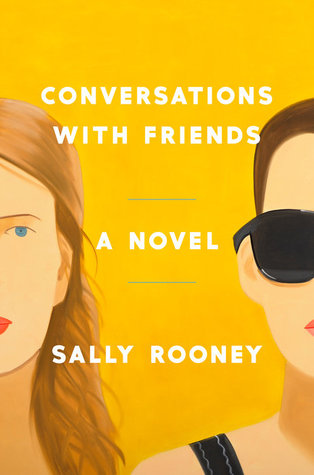 I was excited to read this book but I had other expectations going into it and I was disappointed.
I wanted it to be so much more and I was let down.
It's not a bad book.
It's about these two college girls who become friends with an older married couple.
It's a classic book about not very nice people doing not very nice things, but I wasn't intrigued by the characters.
Rather than understanding their flaws, I only got annoyed by their actions and their personalities. I was exasperated by them.
Nick drove me up the wall. He had no spine, no personality. He was so empty and annoying. He was the worst one.
Overall a 3 stars book. It was ok. kind of.
⭐⭐⭐
---
---
The other book I've read was…
Simon vs. the homo sapiens agenda by Becky Albertalli
I was planning on reading this book but as soon as I saw that the movie had come out and how much everybody was loving it, I HAD to get my hands on it.
And I'm so incredibly glad I did.
It's about Simon, a high schooler who has been trying to deal with the difficulties of coming out as gay to his parents and his friends. He is then blackmailed by a classmate who finds one of his email to another anonymous closeted boy at his school.
It's a great story about coming out, being accepted for who you are and actually being your true self.
I really loved it. It was amazing. It touched to many important topics and issues and it made me feel stuff.
The characters felt incredibly realistic and they represented what being a teenager is like.
And the protagonist, Simon, is adorable!
❤❤❤❤
Beautiful book.
I am in awe.
I highly recommend it to ANYONE. Please read it.
⭐⭐⭐⭐⭐
---
---
Let me know if you've read the books or if you have any recommendation for me! I'd love to know a recent book you've read that made an impact on you!
xxx
Georgia