I've been meaning to watch this play for at least 7 months and a couple days ago I finally did it!
Ever since I saw John Mulaney's stand up special on Netflix, I've been keeping an eye on his on-going projects. So when they announced on Jimmy Fallon's Tonight Show that their play was going to be recorded and uploaded on Netflix, I promised myself I would watch it immediately.
Then 7 months went by and here we are!
"Oh, Hello! On Broadway" is a play about two elderly man called Gil and Georgie, living together in an apartment in Upper State Manhattan. They wear turtleneck, weird blazers and act just like you'd expect two weird, strange and not too bright old men would.
The act originated on Nick Kroll's Comedy Special's "Kroll Show" and then went unto Broadway from September 2016 to January 2017. It was so successful that John Mulaney and Nick Kroll took the show on the road across America.
Seeing how well-received it was, I was a bit surprised for the first 20 minutes of the show. I didn't quite get it. It took me a little while to understand it.
Then all of a sudden, it clicked. It is such a clever and interesting idea!
These two men wrote a play and then decided to performe it. Before the actual show starts, they introduce themselves. During the play, they constantly break the forth wall to talk to either the audience or to Ravi, the tech guy.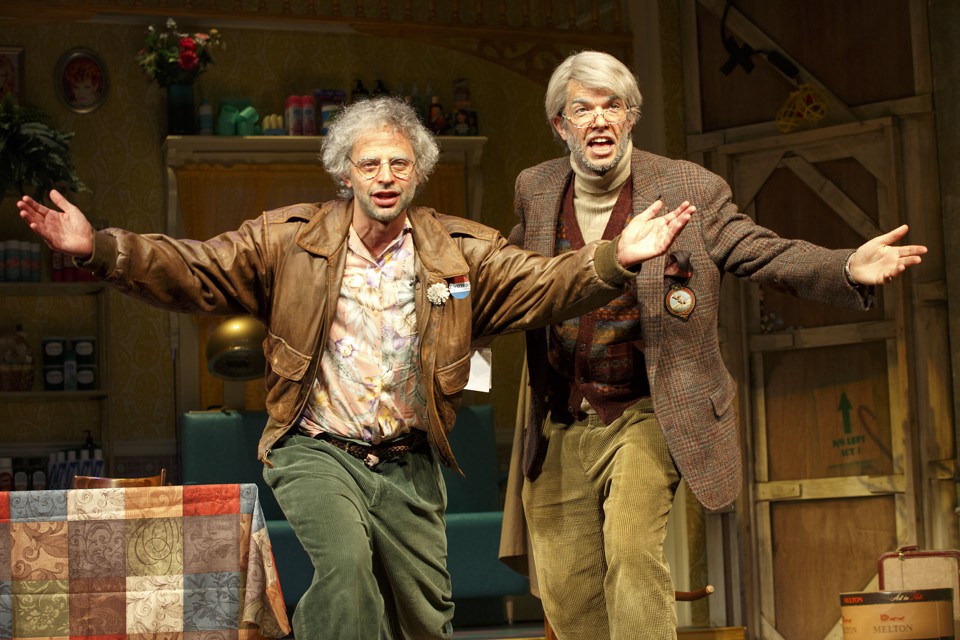 As "The Atlantic" put it:
"Oh, Hello on Broadway is technically a play within a meta-play"
Since I'm studying exactly this topic at university, I found the whole play particularly interesting.
We, as audience, are at a play in which there is another play whose wall between the two is often shattered.
While performing their play within the play, they often break character and talk to each other about how the show is going. But mostly… they engage is some weird banter. They don't just stop their own play to talk to the other, but they interract with the audience and with their tech guy Ravi. Even in the middle of saying their lines.
It's complicated and so fun. So much fun.
I had a blast watching it and I don't double I will watch it again sometime soon.
I was so surprised by it and if possible, I love John Mulaney even more. I wish Netflix would bring more Broadway productions to our screen. Not all of us have the opportunity and money to go see a show and I'd still like to enjoy some sort of the experience.
Go check it out. I truly recommend it.
xxx
Georgia