Here I am again with another monthly wrap-up. I'm late on publishing this post, but I kind of forgot that I started writing it. I'm all over the place at the moment.
BTW, I never thought I would enjoy doing something like this, but I couldn't wait for the end of February to publish this post.
On my goodreads page I set the goal of reading 30 books in 2017, but as of now I'm at 11 and we are only 2 months into the year! I'm really happy I found my way back into reading!
Hope you like my wrap-up!
---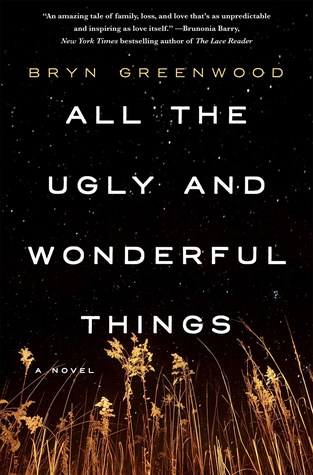 It took me ages to figure out my thoughts on this book. Most of the time while reading this, I was appalled. I know the book stirred up some controversies but you need to understand why the author decided to tell us this heart-breaking story. Yes, it's about an inappropriate relationship between an adult and a child but it's so much more than that.
Wavy is the daughter of two drug dealers and Kellen is the thug that works with her father and although absolutely unhealthy, the relationship was touching. It wasn't ugly. Well, it was, but not because the feelings shared between them weren't true.
It's a very sad story. It won't make you cry but it will leave a sadness inside of you.

The title perfectly summons up the book: the relationship is ugly, the world is ugly, but in all of this ugliness, there are also wonderful (although wrong) things.
It's very well-written, intriguing and fast-paced… I absolutely enjoyed it.
I love cheesy romantic books. It's like watching "The Bachelor": the only thing you do if laugh at the girls and say: "Oh Honey!"
This book was basically an R-Rated version of Ezra and Aria's relationship on Pretty Little Liars.
This was a nice surprise. It's a story of love, lust, attraction and sex. A LOT OF SEX.
Apparently, I didn't notice the "erotic" label… I've never read an erotic novel before and I wasn't completely comfortable with it: I just wasn't expecting it! And I felt it was sometimes unnecessary: ok, we get it. They are REALLY into each other!
But after the unnecessary sex and frankly the weird and unexplained thing with the druglord, I really enjoyed it! If you are looking for an erotic romance that's not dull or stupid or badly written, this is for you!
I had to read this for Uni and… well, German literature isn't easy.
I really have no more things to say so…
I watched the TV series when it came out in September and I got really into it and this is the book version.
I expected it to have a few difference from the tv show, but it was basically identical. Not that I'm complaining, but I had already seen the show so at times I was a bit bored.
If you haven't managed to catch the series from ITV and you want to know about the first years of Victoria as the Queen of England.
I found this book by accident. It was a tweet by Variety.com about Shonda Rhimes acquiring the rights to produce a comedy based on this book. And I decided to read it so I could have an idea of what to expect.
I liked it. It talks about social media, racism, people's obsession with the digital world and more. Luvvie says some brutal truths and gives honest opinions. She speaks about being a black woman in America and she teaches us all lessons on social indifference.
At times I found it a bit boring and not entertaining, but it is definitely worth reading.
---
I hope you liked my brief reviews! I had the best reading months, mainly because I enjoyed almost all of them!
Talk to you soon!
Georgia     🙂