I didn't want to give into the hype of the show. I really didn't. Mainly because I had no knowledge of the trial and the murder case.
If like me, you weren't born yet or you simply aren't familiar with it, this is what happened: in 1994 football player O.J. Simpson was accused of the murder of his ex-wife Nicole Brown Simpson and her friend Ronald Lyle Goldman. The case shook America, they called it "The Trial of the Century".
There are a lot of topics that go beyond the trial itself: sexism, racism, the celebrity status (that were fundamental in shaping the final outcome of the case) and the Kardashians.
Yes, the same Kardashian we are painfully subjected to every time we open a magazine or social medias like twitter, instagram or snapchat.
I went in knowing nothing, except of the many prices the shows has won and the great actors who are part of it.
Speaking of actors, the cast is great. Cuba Gooding Jr plays OJ, "American Horror Story"'s Sarah Paulson is Marcia Clark,, John Travolta, David Schwimmer as Robert Kardashian, the brilliant and adorable Sterling K. Brown, Courtney B. Vance as OJ's the defense attorney Johnnie Cochran and Kenneth Choi as Judge Lance Ito.
To tell the truth, I'm not sure if wasn't impressed with Cuba Gooding Jr's performance, or maybe I simply don't like OJ's personality and well, everything. I thought it was over the top, a bit forced.
On the other hand Sarah Paulson completely blew my mind. I've never watched "American Horror Story" so I didn't know much about her. But here she was amazing. And shout out to my favourite man on the show: Sterling K Brown. He is just so talented! Every time he acts he makes you exactly feel the character's emotions. He is truly spectacular.
We see the America of 20 years ago, an America that was divided and spread further apart by this murder case.
I was reading an article on the nytimes.com website that dates back to the 8th October 1995, two days after the verdict was announced.
Isabel Wilkerson who wrote the article quotes a professor of women's studies at Wellesley College and she says:
"This is a story about race and gender and how they intersect. It's about a black man married to a white woman being judged by black women."
Wilkerson also writes: "White women tended to identify with Mrs. Simpson as an abuse victim. Black women, pulled by competing loyalties, tended to see Mr. Simpson as a black man framed by the system — even if he had been indifferent to the black community, and even if they thought he might be guilty"
There was also the issue of having a black man (Christopher Darden) as a prosecutor on the case, when almost the entire community was convinced Simpson's arrest was all about the police's fury against black men and women. Then the detective Mark Fuhrman, who found the two bodies, was accused of racism and this only reinforced the boundaries.
BUT, the trial wasn't just about racism. It obviously played a BIG role, but another horrible issue was persistent: sexism.
Towards women in general and towards Marcia Clark, the lead prosecutor. Since the case became a media sensation, Miss Clark was criticized by the media and the "Dream Team" (Mr Simpson's legal defence team), she was judged on her clothes, her hair and also on her capability of raising her children (At the time she was battling her ex husband for custody of her two boys).
"The verdict exposed a chasm in place for generations, often breaking open when black women feel pressed to choose between the men with whom they share race, and all that goes with it, and the white women with whom they share the experience of sexism. While to many black women sexism pales in the face of racism, white women, unburdened by race in a predominantly white society, are freer to focus on sexism.", wrote Wilkerson.

As I'm writing this,  I am halfway through the series and my opinion has definitely shifted.
In the first couple of episodes, I had the feeling it was a bit "soapy" and definitely too much focused on the Kardashians. I mean, they had more screen time than O.J.'s children! Come on! And we also had an Alanis Morrisette's "ironic" moment: when David Schwimmer's Robert Kardashian says to Kim, Khloe, Kourtney and Rob:
"We are Kardashians and in this family, being a good person and a loyal friend is more important than being famous. Fame is fleeting, it's hollow. It means nothing at all without a virtuous heart."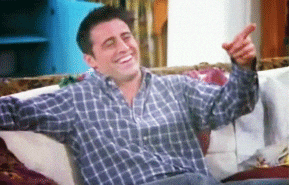 ARE YOU SERIOUS, WRITERS? I know that the goal of the show is to humanize both sides of the case, but this was ridiculous.
I LITERALLY laughed out loud for at least 10 minutes.
But as the show progressed, it got really good. I'm hooked and with only 4 episodes left, it's all I'll be watching this afternoon.
I hope you enjoyed this different review… Let me know if you liked it better.
Have a nice Sunday!
Georgia 🙂