Ever since I signed up to Goodreads.com, I started reading more. I want to learn more, expand my interests and find a different entertainment from television.
I have always loved to read. When I was little I read sooooo much! And I learnt to read even before going to school: my grandfather used to read to me "Winnie the Pooh", always the same story over and over again.
As I grew up, I started reading more and more but as I went high school, I stopped. I only read during the summer and usually books that I HAD to prepare for school. It became a duty and something I wasn't truly enjoying.
When you're little you don't really know your preferences and tastes so (at least in my case) you read everything you can get your hands on. As you get older, you start to know what you will like and what you won't like and picking up a book becomes more difficult.
But enough of my babbling… Here is the list of books I am currently reading:
Daughter by Jane Shemilt
I started this book this summer… It was probably 0.99€ on iBooks so I bought it… It's a thriller about a girl going missing and her family trying to deal with what happened. It goes back and forth in time and personally I like it. I'm 19% done with it and sadly I haven't read more in a long time…
2. Furiously Happy: a funny book about horrible things by Jenny Lawson
I started this because it seemed fun… I'm not really sure about it… It don't have an opinion now… It's a bit slow and maybe a little bit too weird.
3. The Shining by Stephen King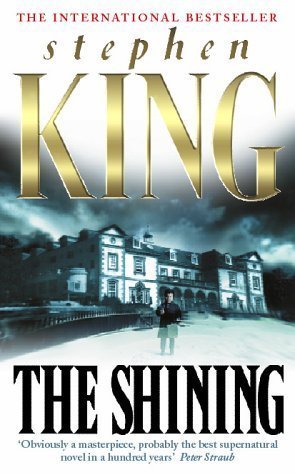 I started this because of a Goodreads group I am a part of. It's called "Uncovered Book Club" and I wanted to participate in a group reading. Sadly I haven't finished it… It's very slow and as a non-native english speaker, the book is hard! It's not an easy read!
4. America ar war with itself by Henry A. Giroux
It's an essay about american politics and especially about Donald Trump's authoritarian inclinations. Giroux talks about a possible authoritarian regime and the influence of the dictators of the World War II period on today's america. Really complicated, not an easy read and definitely somethings that has to be read out loud.
5. Harry Potter and the Cursed Child by JK Rowling
I'm not sure if I'm going to like it… I have read the first 20% and to be fair I'm not impressed. It's so weird! It's like reading a FanFiction written by someone who doesn't really get Harry Potter. My sister has read more than me and I'm trying to stay away from spoilers… And she won't tell me a thing…
6. Yes Please by Amy Poehler
Before this summer I had never heard of Amy… I don't watch SNL and of course I don't get American television… I watched her show "Parks and Recreation" this summer and I really liked it… She is a very funny person and when I added Aziz Ansari's "Modern Romance" to my virtual library, Goodreads recommended it to me. I had never read a celebrity book before Aziz's and I wanted to give it ago. And I love it… It's interesting and I never thought I would be into reading a biography. I'm 80% done and so far so good! Bravo Amy!
---
---
Hope you like this post! Let me know what books you are currently reading and which one you will recommend!
Georgia   🙂